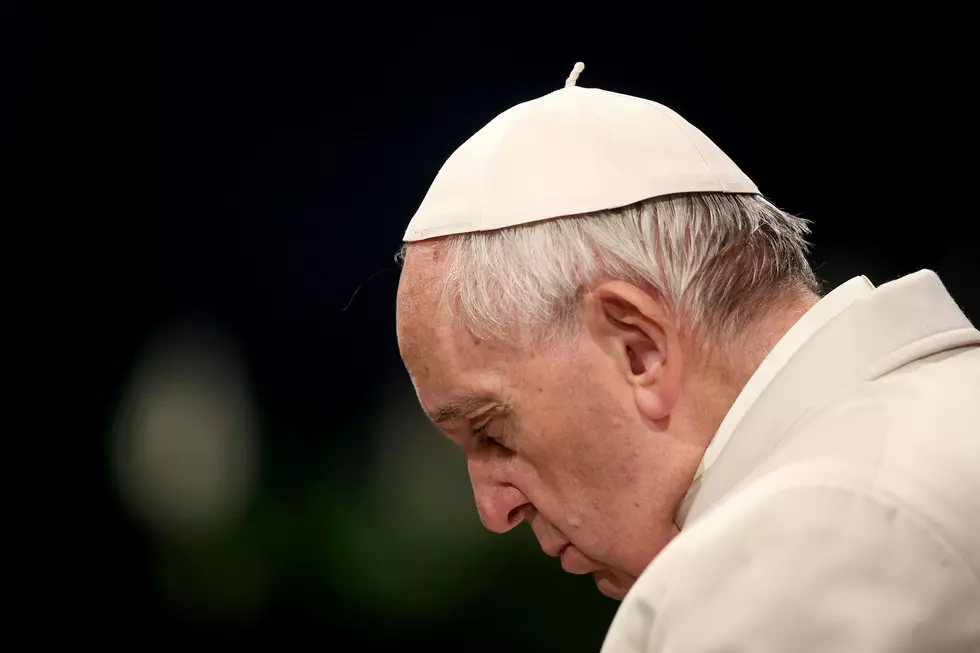 Pope Francis Admits to Falling Asleep While Praying
Getty Images
"When I pray, sometimes I fall asleep," he said in an episode of a Catholic TV2000 television programme published Tuesday on YouTube.

"Saint Therese did it too," he said in reference to a 19th-century French nun, adding that Christians were called to feel like children lying in their fathers' arms – a place conducive to napping, he implies.
The 80 year old pontiff is regularly in bed by 9pm every night, and is up to face the day by 4am. The Vatican says his fast paced schedule is only possible because after lunch, he gets to put his head down for a quick nap.
More From The Basin's Classic Rock