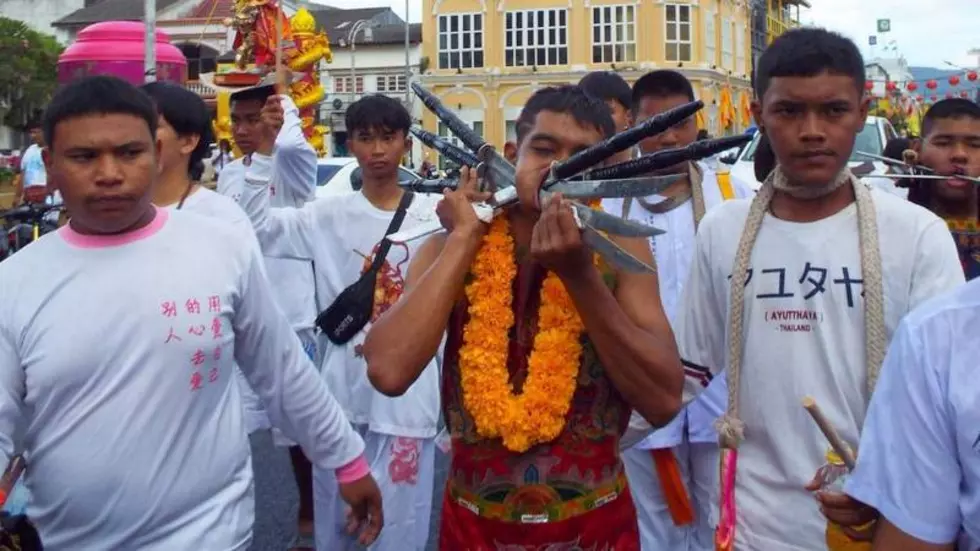 What the Phuket? Holidays Around the World
https://www.thephuketnews.com/vegetarian-festival-celebrants-warned-over-firecrackers-73087.php#ZAY2EFoBuZsPtir0.97
The main holiday here in the US in October is Halloween. It's one of my favorite holidays as you know and it got me wishing we celebrated it on the same level of insaneness as we do Christmas. Then I was thinking, I bet other countries think Halloween is weird but it turns out Halloween is one of the world's oldest holidays. Then I started wondering what kind of holidays other countries have that we might think is weird and boy did I find some!
Here's a look at just some of the holidays from around the world that we might not be familiar with.
Whipping Monday-In the Czech Republic, Slovakia and some parts of Hungary there is a tradition where they spank their women on Easter Monday. In the morning the men spank the women with a special whip supposedly for good luck and fertility.  The women then reward the men with shots of alcohol.
Tubingen Duck Race- In Germany on October 6th, on the banks of the River Neckar some 7,000 yellow rubber ducks are assembled for the annual Tubingen Entenrennen or duck race.  You can enter as many duckies as you want with the proceeds of the race going to charity.
La Tomatina Festival-In the town of Bunol near Valencia in Spain, they've been holding an annual food fight with over ripe tomatoes since around 1944.
Theres a super creepy cat festival, parade thing in Belgium and a vegetarian festival that's going on right now in Phuket, Thailand that gets way too intense for a celebration of eating vegetables....like what the Phuket?
More From The Basin's Classic Rock