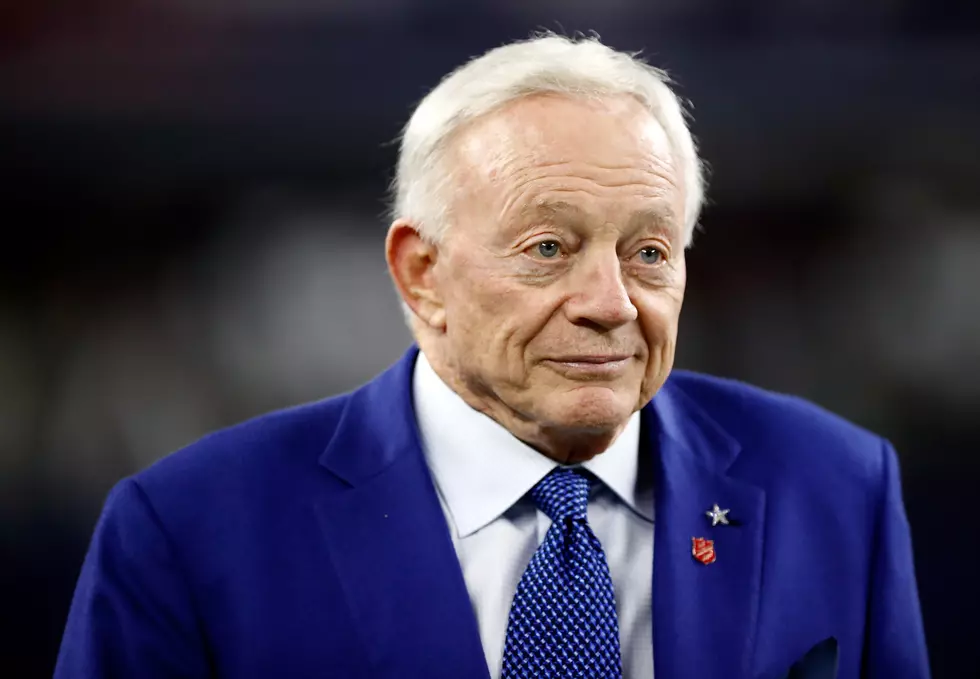 Jerry Jones Says Cowboys Must Stand for Anthem
Getty Images
It's the story that just won't go away. The NFL and the National Anthem. And chances are you have an opinion on the matter, even if that opinion is simply "I don't care anymore." Well, it's not going away any time soon.
The NFL has come out and said that it won't be enforcing its policy until it's able to sit down and hash something out with the Player's Association.
This story resurfaced for the bajillionth time last week when the Miami Dolphins turned in paperwork that said that any player who doesn't stand for the National Anthem, could face up to a 4 game suspension.
As of now, there is one player who has said he will still continue to protest during the National Anthem and pay the fine. That player? Jurrell Casey, who said:
"I'm going to take a fine this year, why not?" Casey, 28, said (via CNN). "I'm going to protest during the flag. That's what I'm going to say now. I'm going to take my fine," added the three-time Pro Bowler, speaking while at an NFL promotional event in London. "It is what it is. I ain't going to let them stop me from doing what I want to do. If they want to have these battles between players and organizations, this is the way it's going to be."
More From The Basin's Classic Rock