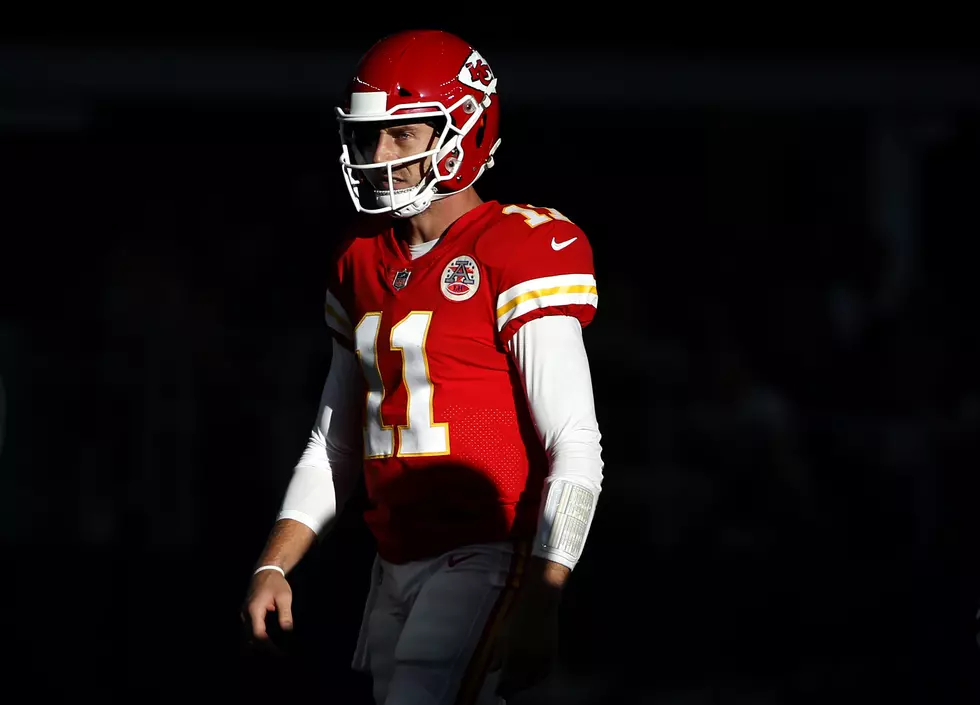 Alex Smith Comes to the NFC East
Getty Images
I was listening to Alex Smith do an interview yesterday and he was asked where he'd be playing next season. And like a seasoned vet, he ducked the question as best he could. Well, we now know where Smith will be playing.
In a blockbuster trade yesterday, the Kansas City Chiefs traded Alex Smith to the Redskins for cornerback Kendall Fuller and a 2018 third-round draft pick. As a part of the deal, Smith signed a 4 year extension with the Redskins worth $94 million, $71 million guaranteed.
What's this mean for Kirk Cousins? Well, he can go sign with whoever he wants, for whatever amount he wants this off season. This move is probably best for both players. The Redskins were still not committing completely to Cousins, and it was already rumored the Chiefs were ready to move on from Alex Smith and go with soon to be second year quarterback Patrick Mahomes.
Another reason this is a good move for Smith is he was very limited in Kansas City because of Andy Reid. For some reason, Reid never really let him sling the ball around. It was very conservative. Look what happened early in the season when he really let Smith let loose. They started the season by beating the defending champion and current AFC Super Bowl team the New England Patriots.
They got off to a 5 and 0 start. Then Reid started to Reid It Up. The play calling changed. The gimmick plays weren't working anymore. And the team lost 6 of 7.
What's this mean for the Cowboys? Not a whole right now. Just focus on shoring up the weaknesses this off season, and cross this bridge when it's time to face the Skins and Smith.
More From The Basin's Classic Rock