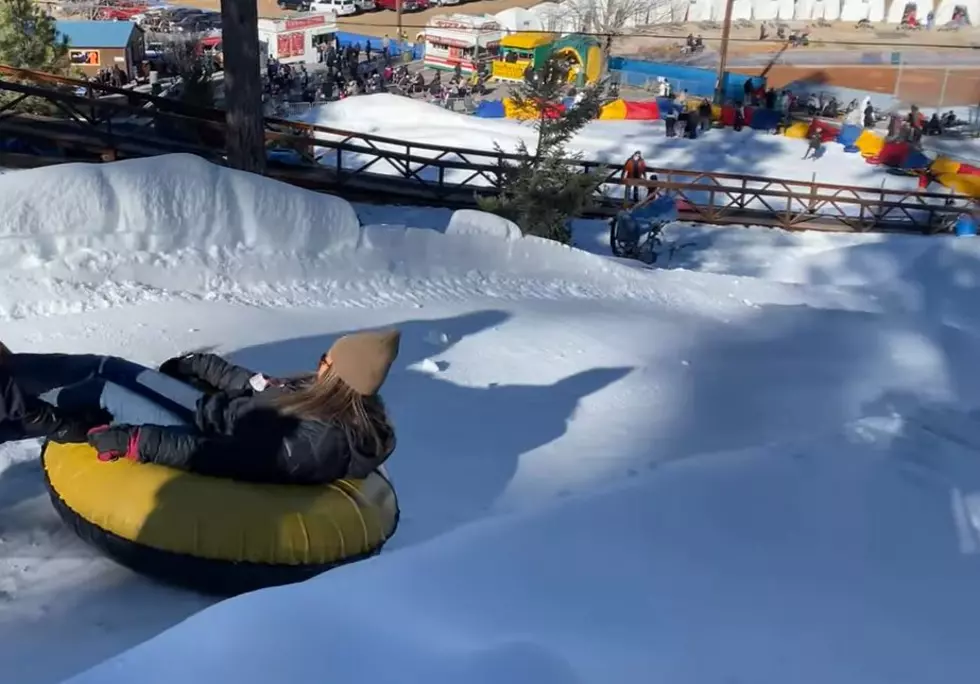 Snow Tubing Opening Day Is Set! West Texas Gets Ready To Head To The Snow!
Camping Explorers Via YouTube
Yes! If SNOW is your thing then you know that we are just days away from SNOW TUBING returning. We like to play in the SNOW in New Mexico here in West Texas! It's a drive away and the season is just about here.
RUIDOSO'S WINTER PARK OPENS ON THANKSGIVING DAY! 
Mark your calendars and get ready to grab a TUBE! Ruidoso's WInter Park opens on Thanksgiving Day! Their website states...
Ruidoso's Winter Park is a first-class tubing area offering some of the most exciting tubing you will find anywhere. Our tubing area has more lift capacity and the largest snow making system in the Rockies.
SNOW TUBING AT RUIDOSO'S WINTER PARK
Snow Tubing is the thing when it comes to Ruidoso's Winter Park!
Their website states...
Ruidoso's Winter Park has snow tubing for all ages! From our Penguin Park to our largest "B" Hill we have something for everyone to enjoy, plus there is no need to spend all day walking uphill! Riders can take advantage of our magic carpet lifts before enjoying a thrilling tube ride down the hill. Your tubing ticket is good for 3 hours from the time you arrive or until the end of the day (whichever is shorter). Tubes are included in the price of admission.
BOOK YOUR TIME NOW! 
Yes, you need to secure your spot and time for tubing! The great thing is that there are different times and packages.
Day Tubing 10am- Close
Twilight Tubing 3pm-Close
VIP IGLOO Package
YOU CAN LINK UP TO THEIR WEBSITE HERE AND BOOK!
YOU CAN RENT AN IGLOO!
Their website states...
Our VIP Igloo package lets your family and friends enjoy an entire day of tubing fun! Our Igloo Village is a separate area that is only accessible to VIP customers and has private fire pits and picnic tables for you to enjoy.
This Abandoned Texas Mall Has Been Left For Dead!
This Texas mall located in Sherman, Texas is on its last legs!
More From The Basin's Classic Rock