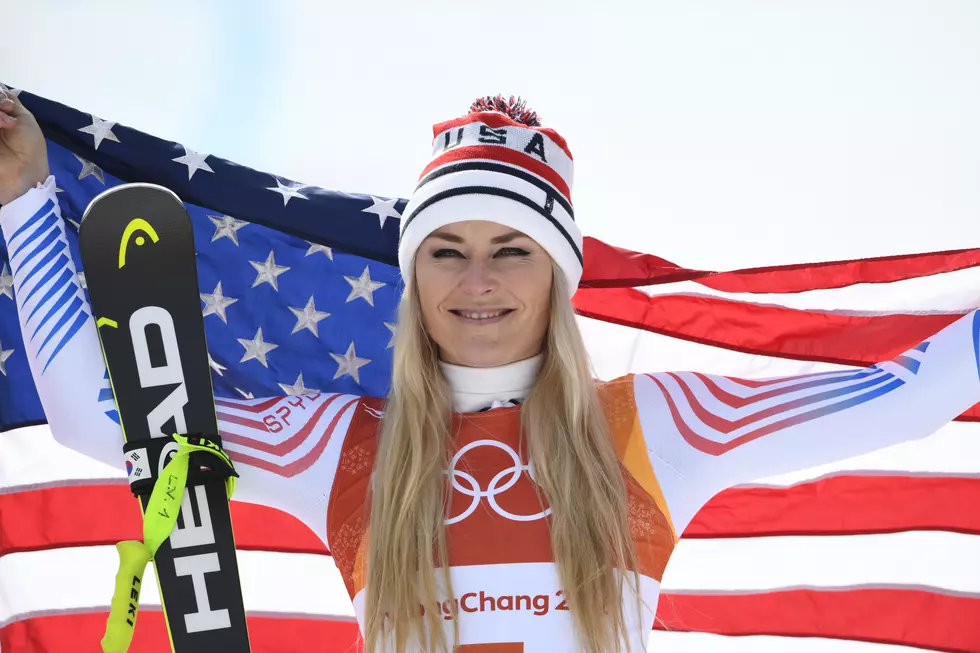 Olympic Update — February 21, 2018
Getty Images
Norway is still dominating this Olympics, but the US pulled into a tie for 4th in the overall medal count. Here is your Olympic Update for February 21,2018.
Lindsey Vonn didn't win the gold, but she did take the bronze in the downhill. And in doing so, became the oldest female Alpine skier to ever medal at the Olympics. She said she's 99.9% sure this is her last Olympics and was a little emotional after the race, even though she not done competing yet.
The US men's hockey team took it to a shootout against the Czech Republic, but couldn't pull out the win, eliminating them from the competition.
Germans at this Olympics are all about the beer. I know, that doesn't seem too shocking, but instead of drinking Gatorade, they're drinking non-alcoholic beer during training. German brewery Krombacher sent 925 gallons of non-alcoholic beer with the team to the Olympic village, and also sent 3,000 gallons of alcoholic beer. Here is an exclusive look at the German team preparing.
Kirstie Alley upset the curling team by Tweeting that she thought curling was boring. Their response...
Alley ended up responding with:
Gus Kenworthy, remember the guy Sally Field thinks her son should hook up with, took to Twitter to take a pic with his pants down... to show his bruise.
If you're a fan of Leslie Jones and Adam Rippon, then you'll enjoy them working together.
And, as always, if you want an up to date medal count, CLICK HERE.
More From The Basin's Classic Rock