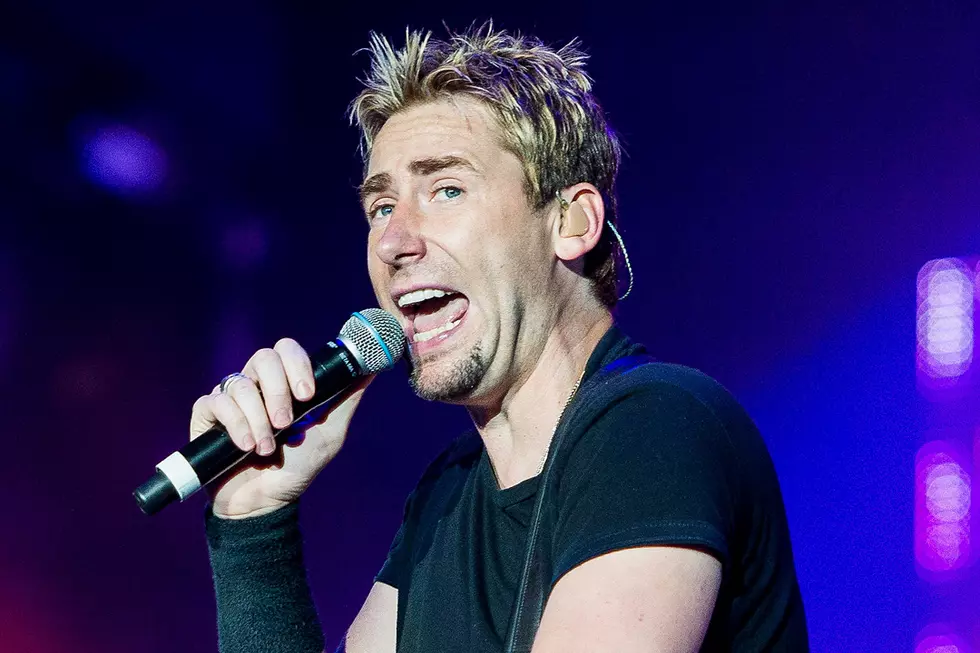 Nickelback Ink New Deal With BMG, Ready Next Album
Buda Mendes, Getty Images
Nickelback have found a new label home as they prepare their ninth studio album. Their career has now entered a third decade as they've reigned over charts and awards shows with 23 No. 1 singles and more than 50 million albums sold worldwide.
As BMG reports, they've inked the rock phenoms to a new deal. Zach Katz (U.S. President, Repertoire and Marketing) stated, "We are thrilled to welcome the legendary Nickelback to BMG. For us, the opportunity to work side by side with a band of their caliber, with an exceptional body of work reaching the highest levels of global success, truly speaks for itself. We are excited to let the world experience their extraordinary new music soon."
"We are honored to partner with the global BMG team and look forward to releasing new music for our fans," began Nickelback in a collective statement. "Sharing our vision and passion with such a dedicated team while being surrounded by some of the greatest music artists of all time is very humbling and we couldn't be more excited."
The band's last album, No Fixed Address, was released in 2014 and was their first album to not receive Platinum certification in the U.S. since their 1996 debut, Curb. However, promotion of the disc was significantly curbed when the band had to cancel a good portion of their touring after Chad Kroeger developed a cyst on his vocal cords and required surgery. Fans anxiously awaiting new music from the Canadian powerhouse will have to hold out until Feb. 1 when Nickelback will be releasing the new single "Feed the Machine" alongside a tour announcement.
Most Anticipated Hard Rock + Metal Albums of 2017
See Nickelback in 10 Painful Onstage Blows to the Head
More From The Basin's Classic Rock