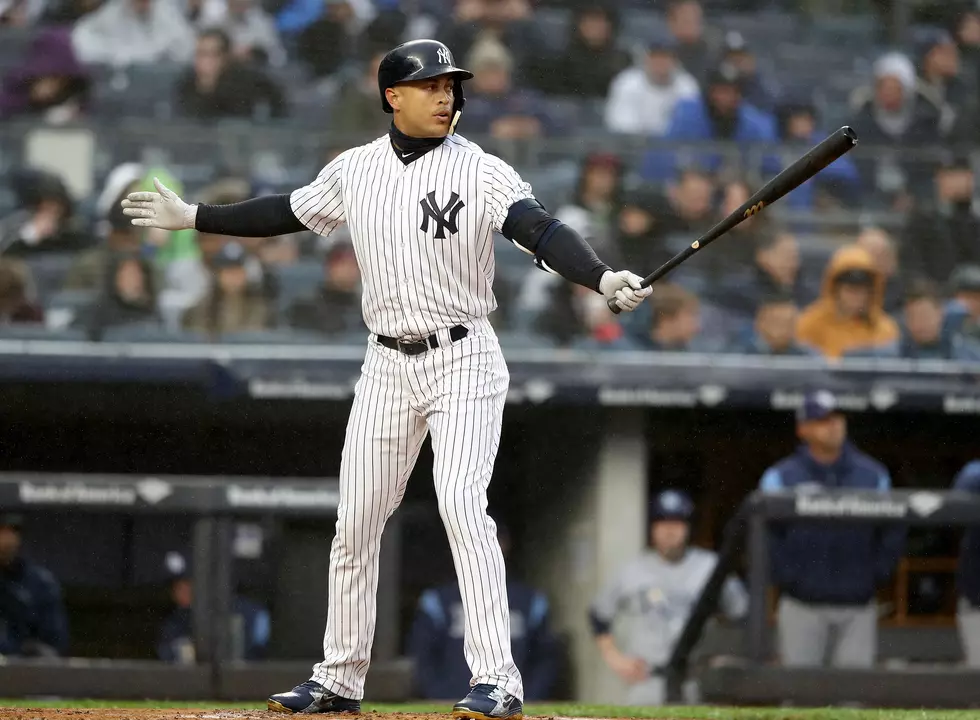 Do You Boo Your Home Team?
Getty Images
It's been quite the rollercoaster for Giancarlo Stanton already in the Bronx. He hit a home run in his first at-bat as a Yankee, and then struck out five times in his home debut. And he just had another five strike out game.
Striking out for Stanton is nothing new. He's had 1,140 strike outs in 986 games in his career. Stanton's average is now down to .167 on the season after going 0 for 7 with 5 strike outs against the Orioles yesterday, and he now has 20 strike outs in just 10 games. But you have to take the bad with the good, right? The guy hit 59 home runs last year, and every time he steps to the plate, he's a threat of putting the ball completely out of the ball park.
But this brings me to my question. Do you boo someone like Stanton when he's having a bad day? Okay, not just bad. Monumentally bad.
I've never been big on booing your home team. I find it's more detrimental to getting to what everyone wants, and that's winning. But I can completely understand why people boo. Especially someone like Stanton. He currently makes $25 million a year, and that goes up to $26 million next season. His contract tops out $32 million a year in 2023.
Getting a contract that big, booing just comes with the territory, right? Unfortunately, I think it is.
More From The Basin's Classic Rock