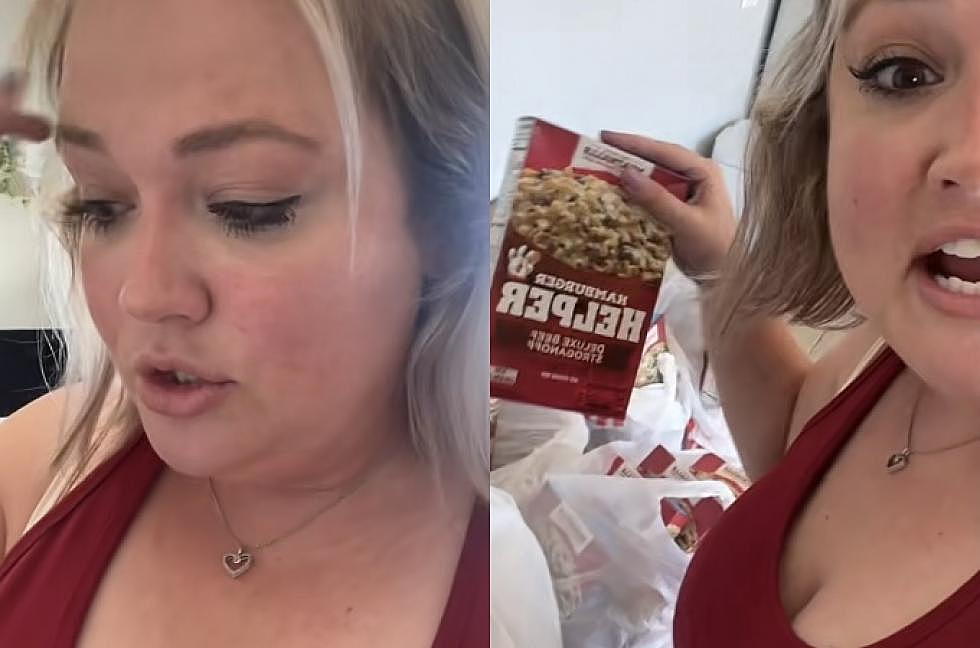 Woman Receives 34 Boxes of Hamburger Helper Instead of Her Groceries
@twomomsquad via TikTok
Instacart is a fantastic tool that helps people receive their groceries contact-free, directly to their home. While it works out great for most people, sometimes things don't go as planned.
I've heard about people having their groceries stolen by their Instacart shopper, their groceries being sent to the wrong home, and many more unfortunate ways that people don't end up receiving their order. Typically, these cases are resolved with refunds or having orders shopped for again, but sometimes things go wrong in a way you can't fix.
TikTok user @twomomsquad shared her most recent experience with Instacart which had me shocked. Her whole family is stuck at home with COVID, so she made a big order full of stuff they will need while in quarantine. She told her shopper that they could make any substitutions they needed to, set her phone down, and kept taking care of her kids.
While she was busy around the house, she didn't realize that the shopper had messaged her about some substitutions. If I was the shopper, I would've just found the closest thing and made the decision myself, hoping they would be okay with it. However, this shopper didn't seem so kind and apparently decided to take their frustration out on this poor woman.
Once the order was delivered, the woman grabs it from outside her door only to see that nothing she ordered was there. Instead, there were 34 boxes of beef stroganoff Hamburger Helper.
I would be so upset if that happened to me. I understand if the shopper was frustrated with a lack of response from the person they are buying for, but that doesn't mean you do something like that. Now, since she said any substitutions are fine, she has to deal with the stuff she didn't want and also make a new order to actually get what her sick family needed.
Fortunately, Instacart was kind enough to refund the 67 dollars worth of beer stroganoff that she didn't order.
Top 7 Foods + Drinks That Can Surprisingly Dehydrate You
It's common knowledge that alcohol, coffee and tea can cause you to become dehydrated. However, you may not realize that the following otherwise healthy foods and drinks could also have the same effect.
Pediatricians Wish Parents Knew These Top Seven Things
Knowledge is power when it comes to raising your kids. Dr. Vanessa Dalton, a pediatrician with Covenant Children's Hospital in Lubbock shines a light on some of the misconceptions and stigmas that surround children's health.
The Top 5 Pregnancy Misconceptions
Superstitions can sometimes give us hope and sometimes they can steer us in the wrong direction. We spoke with Dr. David Blann from Covenant Medical Group about the top five misconceptions about pregnancy, labor and delivery. Make sure to read to the end. His last comment is my absolute favorite. If a doctor said it, it must be true!
More From The Basin's Classic Rock