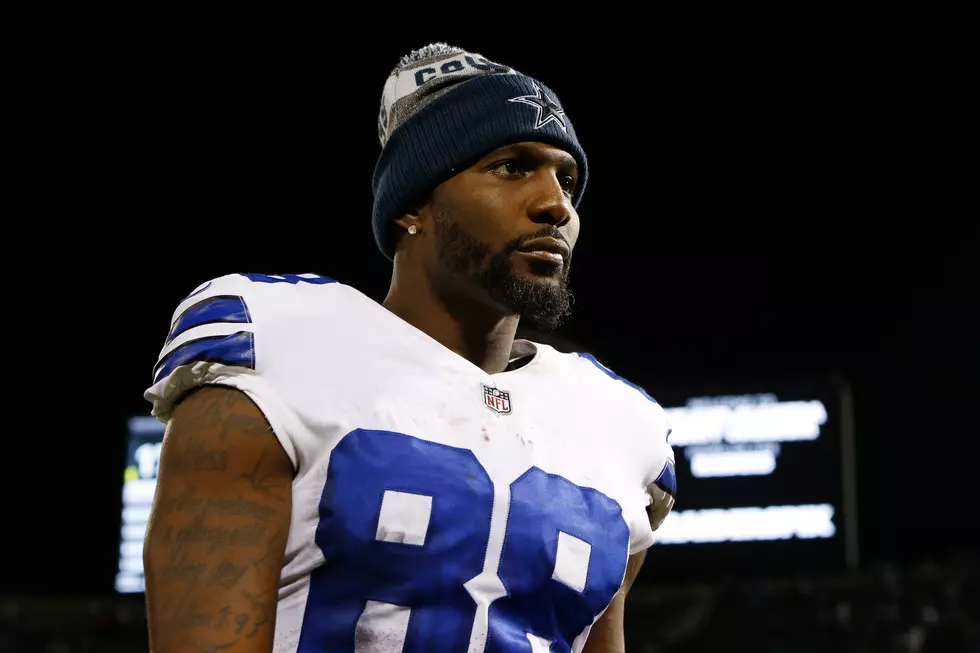 Will Dez Bryant Remain a Dallas Cowboy?
Getty Images
There seems to be building chatter about Dez Bryant not coming back to the Dallas Cowboys next season. This of course isn't as easy as just letting him walk because of the cap hit. Bryan signed a contract extension just 2 years ago, but since then, he's struggled to stay on the field and even when he has been, he's not quite the same receiver that earned that contract.
In 2014, Bryant played all 16 games, caught 88 passes for 1,320 yards and 16 scores. But after that, in 2015 he played just 9 games, with 31 receptions for 401 yards and 3 TDs. Last year he played in 13 games, catching 50 passes for 796 yards and 8 touchdowns.
Then, this year, he's played in every game (with one still to go) but unless he has a monster final game of the year, he's going to fail to eclipse the 1,000 yard mark for the third straight season. He currently has 66 catches for 815 yards and 6 TDs.
Rightfully so, Bryant is frustrated, and despite being rather quiet to the media all year, his frustrations are starting to show.
So Bryant says he wants to be back with the Cowboys, but Jerry Jones hasn't fully committed to Dez yet. Of course, he also said "hell no" to a pay cut. He also said that he's been playing through an injury, but the injury report says otherwise.
With the Cowboys out of the playoffs, it's time to start thinking about the offseason and the moves that need to be made. Dez Bryant has obviously moved to the top of the list of things that need to be dealt with.
More From The Basin's Classic Rock