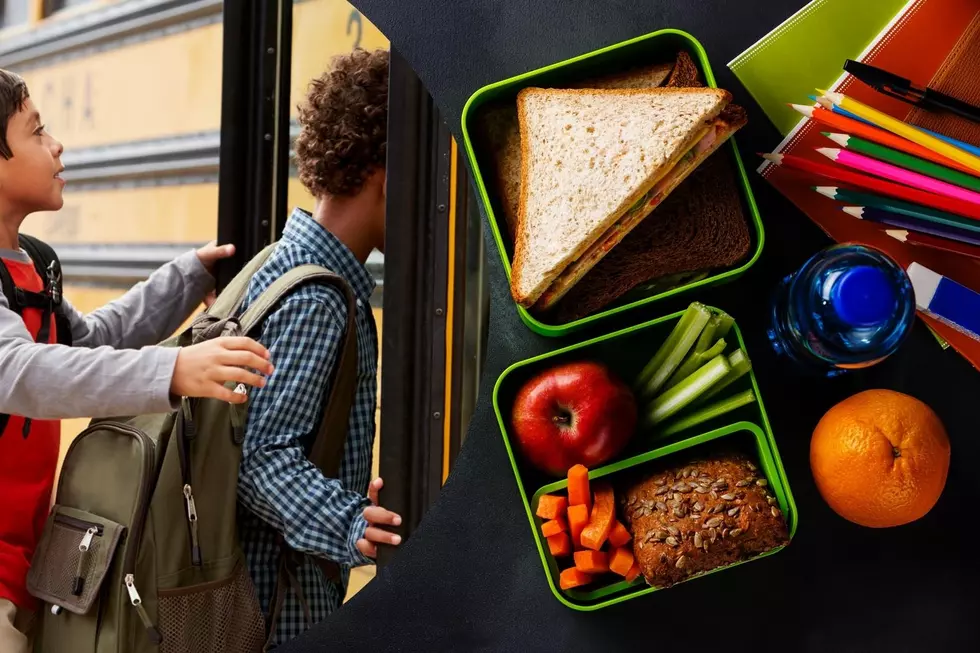 6 Ways to Save Even More Money On Back to School This Year
Photo: Getty Images/Canva
It'll be here before you know it. Those three little words that some parents wait all summer to hear. Back to school. A fresh school year will be upon us soon. Students from all around the Big Country get ready for that big first day.
There's a lot to going back to school. Clothes and school supplies are the biggies. Both can run into some serious bucks if you're not careful. Sure, there's a tax-free weekend but ways to save this year can go far beyond just one weekend of savings. Stick with me and we'll check out some little tricks to save even more for back to school.
LOOK: 6 WAYS TO SAVE EVEN MORE MONEY ON BACK TO SCHOOL THIS YEAR
Spread Your Shopping Out
It seems like everyone always defaults to the big stores like Walmart and Target. But, there is a great deal at smaller stores too. Don't forget about Dollar Tree, Family Dollar, and Dollar General.
---
Tax Holiday Help
Many back-to-school shoppers take advantage of this one and every little bit helps. Tax-free weekend for Texas is coming from August 5th through the 7th. You can save taxes on most clothing, footwear, and school supplies.
---
Go In With A Plan
I'm the type of person who if I don't go in with a budget, I'll spend too much. Go in with a plan and make a budget for what you can spend. This also helps me avoid impulse buys. Check this out for a free online budget tool.
---
Take Your Time Buying
Don't feel like there's a rush to get everything on your supply list before the first day of school. You can ask teachers which items are needed sooner. Then, buy the remaining items in the coming weeks when all the overstock goes on sale.
---
Shop Around On Prices
Spend just a few quick minutes researching or looking online for the best pricing. You can look at consumerreports.org for snapshot pricing on products they test. That way you can see at a glance who is charging what.
---
Buy Certified Used Electronics
Instead of going all the way on a brand spanking new computer or device, consider refurbished. I've done this and it works great. The key is to buy only from reputable sellers, Amazon, etc. Plus, make sure it's certified refurbished.
Look, we all have to save where we can in this day and age. Trying the above ideas may take a little time but the savings could be well worth it.
Oh, those grand ol' golden school days. If you've been out of school for a while you may want to reminisce. I've got you covered, keep scrolling and check out some things you'll remember and miss all over again.
Memorable Things Adults Miss Most About Going to School
Here is a list of things that adults miss most about attending school.
More From The Basin's Classic Rock