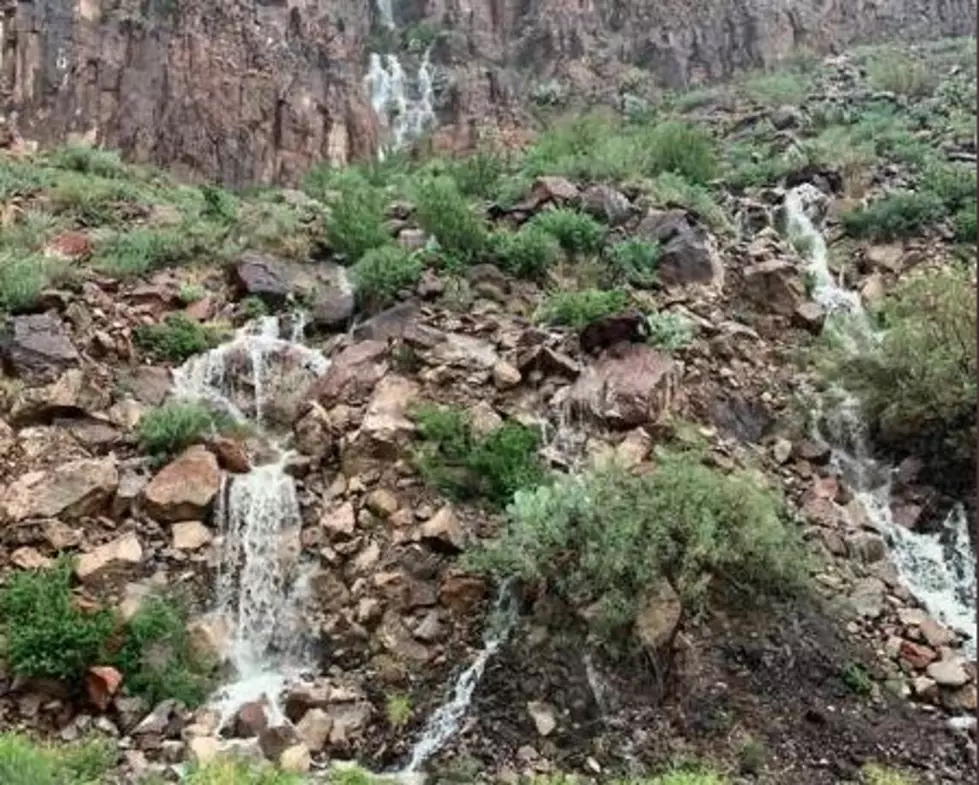 Thanks To Rain, Check Out These West Texas Desert Waterfalls!
TxDOT El Paso via Twitter
So much rain here in West Texas the last 10 days. Safety is of utmost concern whenever we get this amount of rain here in West Texas. All over West Texas, the rain has caused a lot of issues. TxDot El Paso recently published some pictures and videos of what the rain has caused here in West Texas.
• WATERFALLS FORMED BY THE RECENT RAIN
The recent rain has formed 'desert waterfalls' and unfortunately some desert flash floods.
<
• CHECK OUT THIS VIDEO NEAR FT. DAVIS!
• TxDot SHARES INFO AND  PICTURES FROM BIG BEND AREA!
Big Bend National Park just released this info...
All dirt roads and roadside backcountry campsites in Big Bend National Park are currently closed due to flooding. We have had a lot of rain recently and it's forecasted to continue for the next several days. If conditions improve, roads and campsites will open by Monday.
• THE WEATHER FORECAST CALLS FOR MORE RAIN
The weather forecast for West Texas calls for more rain chances for the next 6 to 7 days.
•  SAFETY IS ALWAYS A PRIORITY!
As always please be aware of your weather conditions and roads around you and as Tx Dot always says...TURN AROUND DON'T DROWN. Please utilize the different TxDot social media channels to keep you up to date.
This Abandoned Texas Mall Has Been Left For Dead!
This Texas mall located in Sherman, Texas is on its last legs!
More From The Basin's Classic Rock