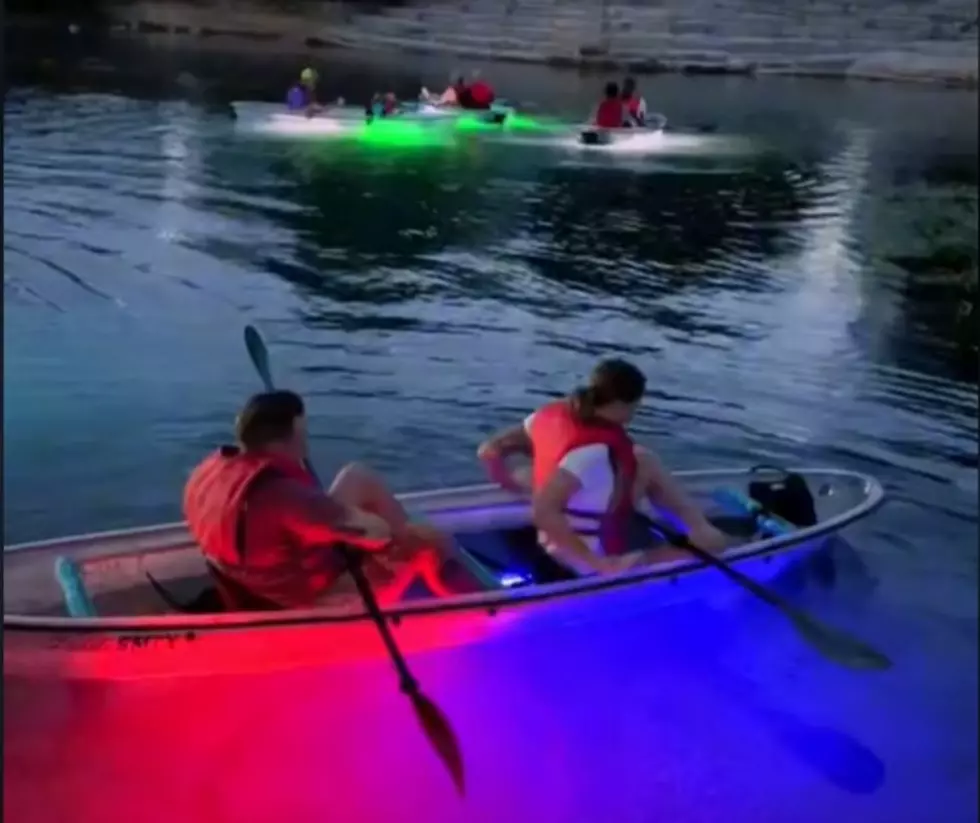 Kayaks With Sweet Neon Lights Are Now A Thing In Texas
TikTok @texasadventures
Maybe I'm just late to the game, but I've never seen a kayak with neon lights on it until I came across a TikTok of people out enjoying the San Marcos river after dark. You can actually book them for a totally cool night-time kayaking experience and now I'm dying to go.
Crystal Kayak Glow Tours have kayaks that are equipped with super cool specialized underwater LED lights, which allow passengers to look out and see the fish and various wildlife in the water below. The idea came to the family-owned company when one of them decided to strap some LED lights to the bottom of a paddleboard at night.
According to KSAT, trips are approximately 90 minutes long and usually begin around 8 pm. Tickets are listed at $39.95 per person and they offer discounts for large groups of people. Doesn't sound too shabby.
Check out the video below:
Summer may be over, but it looks like you can still rent them during the fall months too. If you aren't an of the sun like me, a nice night out kayaking on the river might be right up your alley. I only wish I'd known about it sooner. Who wants to go?
They only take two tours of up to 12 people per night, so they are probably pretty booked up most of the time.
We have quite a few lakes around Lubbock but you don't often see anyone out kayaking in them. Maybe we need something like this to spruce up our lakes and make our parks more appealing. I'm not sure if you'd be able to see much in our water, though. It's a bit mucky...
Heartbreaking Pictures of a Trashed Buffalo Springs Lake
10 Highly Specific Lubbock Dares
55 Times Lubbock Was Mentioned in TV Shows, Movies, Songs & More
Here's a bunch of times the Hub City was mentioned in TV shows, movies and songs.
More From The Basin's Classic Rock