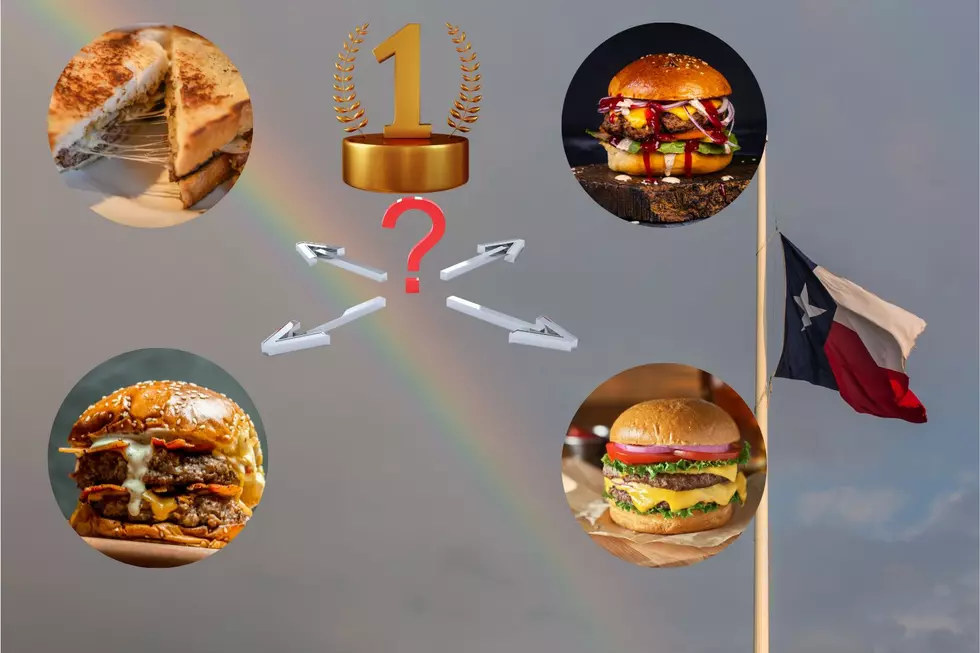 Top of the Sandwich Stack: What Is Texas' Favorite Fast Food Burger?
Canva
We all have our favorite burgers. There's so many different combinations of ingredients as well. Some love a simple burger, while others require more complex items.
Regardless of one's favorite, there's always one burger that some people will always get regardless of what restaurant they go to. And in Texas, there is no shortage of the sandwich.
So when ShaneCo gathered data with the goal of finding out every state's fast food favorite burger, there was one question that probably just popped into your head:
What Is Texas' Number One Fast Food Burger?
So the data was tallied, between a combination of data from Google Trends and a survey of 2,000 Americans. The data was collected over the span of one year, between April 2021 and April 2022. Some states were split on the result from different chains.
For example, the state of Kansas had Five Guys as their favorite burger restaurant, but the Quarter Pounder from McDonald's took the top spot. Arizona held both In-N-Out as their favorite burger restaurant and the Animal Style burger from In-N-Out.
But let us now turn to our state, the Lone Star State.
Top Fast Food Burger In Texas
Data shows that the Big Orange W, also known as Whataburger, took the top spot as Texas' favorite fast food burger restaurant. But what was the favorite burger?
Well it's the Whataburger Patty Melt that took the favorite title! Which if you've ever had the Patty Melt from there, isn't surprising. It's a personal favorite of mine as well.
But we want to know from you, which is you favorite burger from any fast food restaurant? Let us know by sending us a message on our FREE station app using the chat feature.
Which Are The Most Famous Brands From The Lone Star State?
Top 25 Delicious Foods & Drinks That Define The Great State of Texas!
There's more to Texas than just Dallas Cowboys and oil in fact, Texas has helped shape the taste of America. From BBQ, to Tex Mex to Ice Cream and beyond, Texas has introduced the rest of the U.S. to the Texas way of life through food. So what foods and drink make Texas so special? Let's take a look.
Top 20 Restaurants Central Texans Wish Would Come to Temple
A while back, I
asked the good people of Temple
if they could picture a good restaurant to fill the lot on North General Bruce Drive where the soon to be torn down Long John Silver's stood.
This was before it was announced that a Dutch Bros. Coffee location would open there (which was one of the places I predicted as a contender in our article).
So now Dutch Bros. is open in that spot, but the responses to my survey were interesting because they paint a picture of just how diverse Temple's population is. People recommended some familiar restaurants with locations in the surrounding area, but also a few I'd never even heard of.
Here are the top 20 results of the survey. Let's see what the good people of Temple are craving!
10 Easy Things to Grow In Your Texas Garden
Whether you're an amateur, novice, or pro, these plants are easy to grow in any Texas garden.
More From The Basin's Classic Rock