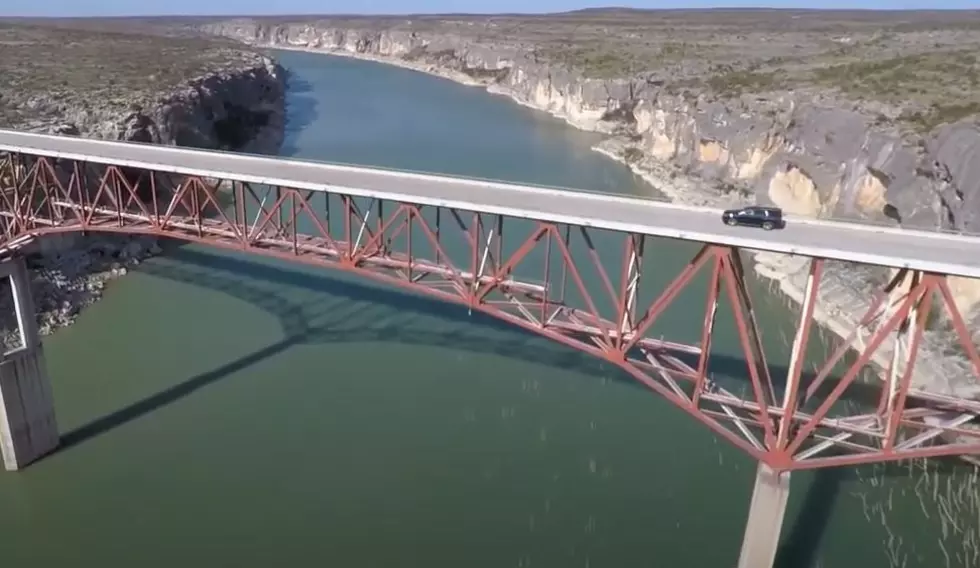 Scared Of Heights? Have You Driven On The TALLEST Bridge In Texas?
The Daytripper Via You Tube
Everything in Texas is BIGGER. And, so are the bridges! Here in TEXAS, we like to be the biggest, widest, and yes TALLEST! So, having the Tallest bridge in Texas and the 3rd TALLEST bridge in the United States is so TEXAS!  If you do have a thing for heights maybe this bridge is or is NOT for you!
• THE TALLEST BRIDGE IN TEXAS IS THE PECOS RIVER HIGHBRIDGE
The Pecos River Highbridge is located in Comstock, Texas. It is 270 Feet above the water which makes it the tallest BRIDGE in Texas!
• 270 FEET HIGH! IT IS ALMOST 4 FOOTBALL FIELDS LONG!
• THERE IS A ROADSIDE STOP WHERE YOU CAN TAKE A LOOK AT THE BRIDGE!
There is a cool rest stop that is located on the side of the bridge where you can stop and take a look at the sights!
• THE CURRENT BRIDGE WAS CONSTRUCTED IN 1944
The second Pecos River High Bridge was completed by the Southern Pacific Railroad on December 8, 1944.
• THE BRIDGE IS OVER THE CANYON!
The bridge spans across the canyon over the Pecos River which flows into the Rio Grande. It is on the United States - Mexico border in Texas. Interstate 90 is the highway that passes over the bridge just miles from the border and Rio Grand River.
The JUNKIEST Place in Texas!
More From The Basin's Classic Rock