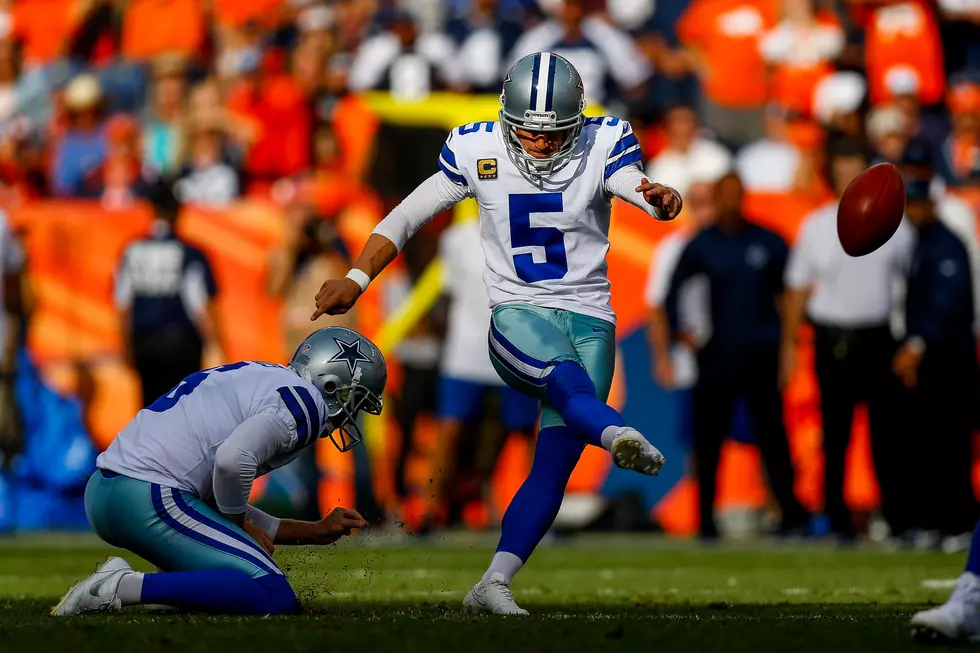 Reasons the Cowboys Moved on from Dan Bailey
Getty Images
Sometimes moves that football teams make can be head scratching. But most are only head scratching until you really look at the whole situation. The Dallas Cowboys recently dumped kicker Dan Bailey for untested Brett Maher. Head scratcher, right? Well, thanks to Jean-Jacques Taylor, here are the reason why they've moved on.
In the last 5 games last year, Bailey wasn't all that good. Coming back from a groin injury, he made just 8 of 13 field goals, and missed two PATs.
Bailey's percentage has dropped the past three seasons. From 93.8 in 2015, to 84.4 in 2016, and just 75.0 last season.
Bailey was owed a lot of money for someone who's performance was on the decline. He was due to make $3.4 million this year. Maher, on the other hand, will make just $480,000.
Over a two day stretch in training camp, Bailey missed 4 of 5 field goals. Not exactly gaining the confidence of the higher ups in the organization.
Despite kick offs not being as important as they once were, Maher's kick offs are considered better than what Bailey was bringing to the table.
Maher made a 57 yarder against Houston, which just boosted the franchises confidence in the guy.
So, while on the surface, it can seem like a head scratcher as to why the Cowboys would dump their 7 year veteran kicker, it's pretty obvious why, when you look at the facts laid out by JJT.
More From The Basin's Classic Rock