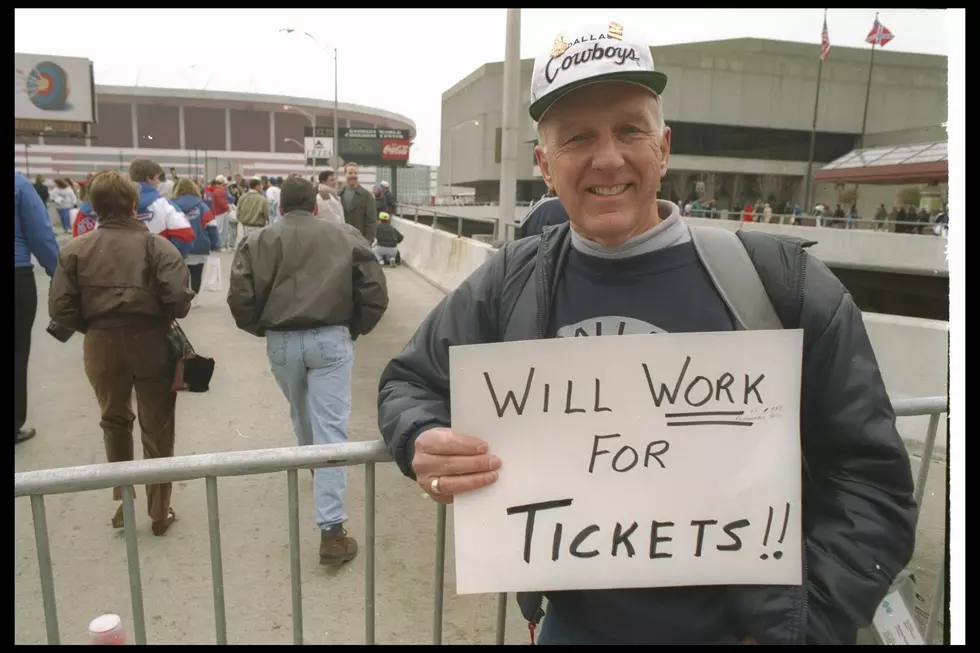 Ouch! Are Dallas Cowboys Ticket Prices For Upcoming 2022 Season HIGHER?
Getty Images
For the last 5 years, I have bought Dallas Cowboys tickets for home games at AT&T Stadium. Usually, I'll purchase 2 or 4. And, I usually can get good seats in the $250 to $300 range per ticket. Didn't really notice a price increase in the past 5 years, until now!
DALLAS COWBOYS HOME GAME TICKETS HAVE GONE UP IN PRICE!
Now is the time that I usually hit up a Ticketmaster or Stub Hub outlet and grab some tickets. And, while I know those ticket prices are set by 3rd parties, I definitely noticed that on the whole, those ticket prices were up all around for Dallas Cowboys tickets.
JERRY JONES DID IN FACT RAISE TICKET PRICES BY 20%!
So, I looked it up and yes, Jerry Jones did in fact raise ticket prices for the upcoming 2022 season this past Spring.
According to profootballtalk.nbcsports.....  
The Cowboys are raising ticket prices for their 2022 home games at AT&T Stadium.

The team will have nine regular-season home games for the first time, but the per game average ticket price is up 20 percent compared to last season, Clarence Hill of the Fort Worth Star-Telegram reports
Yep, I noticed it when trying to grab tickets for the season!
TICKETS THAT WERE $320 ARE AROUND $380 NOW!
Yes, you can expect a 20% if not more increase for your favorite section this year if not more at AT&T Stadium. In fact, last year I noticed my favorite PARKING AREA around AT&T stadium was always $40 dollars, well yes that went up to $60 after being around $40 for several years. I guess it's expected! Look, I'm a casual ticket buyer when it comes to Dallas Cowboys and  I'm going to SUPPORT my Cowboys no matter what, but my wallet sure did notice the PRICE HIKE this time around! Bre prepared! And Go Cowboys!
Are These The Top 5 Dallas Cowboys Man Caves?
More From The Basin's Classic Rock