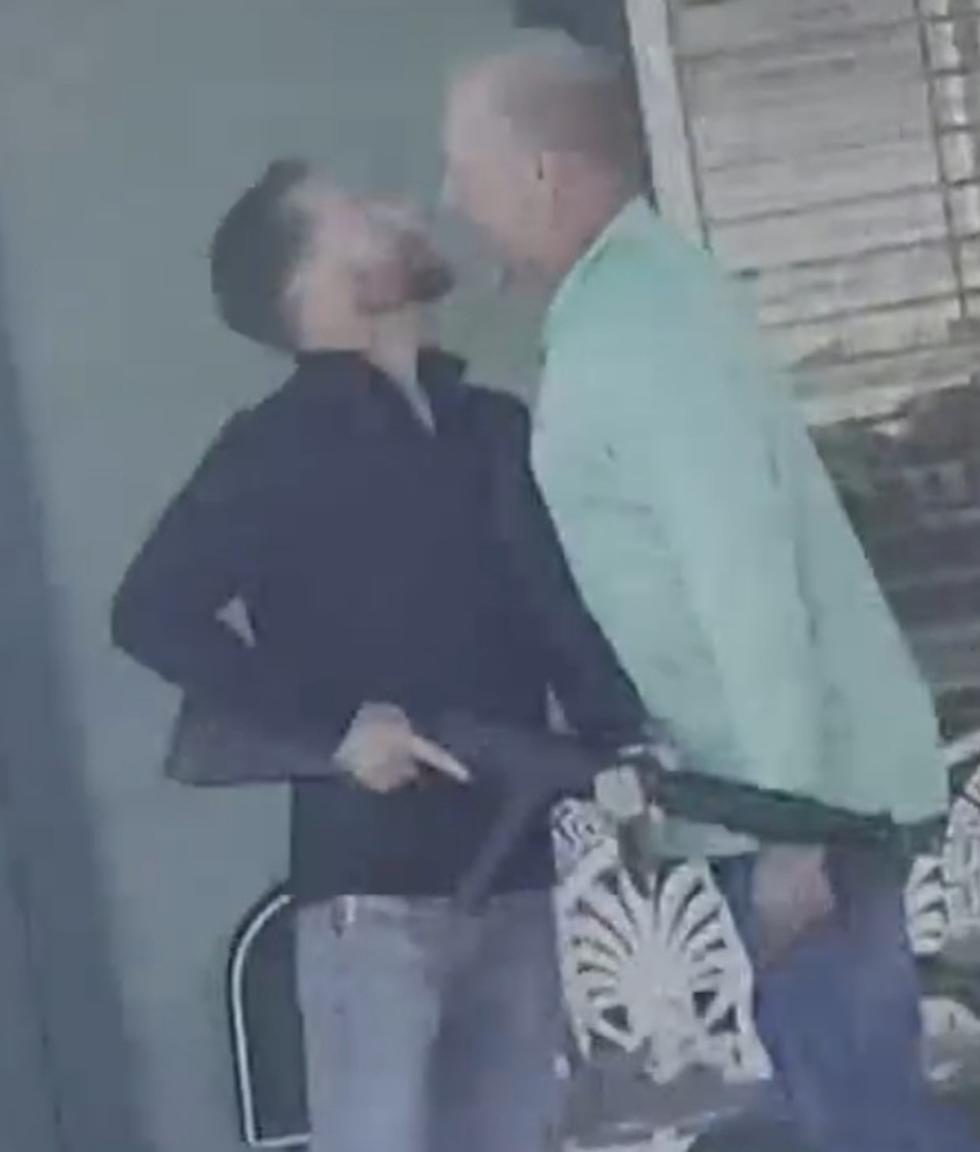 Man Shot and Killed in Lubbock on Video
Screenshot from video found on kcbd.com
Thanksgiving 2021 is over and in the books.  Most people spent it with their friends and family eating turkey and watching football.  However, several families here in
west Texas will never have a normal Thanksgiving again.  On November 5th in Lubbock, Tx a man is shot and killed at the residence of his ex-wife's boyfriend as he is trying to pick his youngest son up.  It happened in broad daylight, in front of witnesses, and it's all on video.
Chad Read and his wife, along with her 11 year old son arrive at the home of Kyle Carruth at 2100 90th St, in Lubbock, Texas sometime after 4:00 p.m.  This information was found in an article on Kcbd.com.
From what I read in the article it would seem that Chad Read's ex-wife, Christina Read, was at the home of Kyle Carruth, with their youngest son (Chad and Christina's youngest son together).  Chad Read, accompanied by his wife Jennifer Read and her 11 year-old-son, arrived at the residence sometime after 4:00 p.m. (again all this information was found on Kcbd.com and in an affidavit released by Jennifer Read, the widow of Chad Read and a witness to the incident).  According to what Jennifer stated in the affidavit she released, Chad was to have visitation of the youngest son at 3:15 p.m.  Christina Read is refusing to allow Chad Read to take his son.  Kyle Carruth, the homeowner, is demanding that Chad and anyone he is with, leave immediately.  The two argue and at some point Chad Read is shot twice.  We know this because Chad's widow, Jennifer Read took video of the entire altercation.
The video of the event, along with an affidavit and a petition made by Jennifer Read have since be released to the public.  The petition filed by Jennifer Read is seeking custody of Christina's children.  Jennifer Read is filing the petition for custody  and that they be removed from Christina Read or "that her contact with the children be denied or at least restricted" stating that it would be in the best interest of the children.  This information is part of what was included in the recently released affidavit.  From what I read Jennifer is concerned about Christina continuing her relationship with Kyle Carruth even after he shot and killed the children's father.  It is stated in the affidavit that the children are aware that Kyle shot and killed their father in front of their mother, step-brother and step-mother and that the youngest son continues to be left unsupervised with Mr. Carruth.
Adding an extra twist to whole situation is the fact that Kyle Carruth is or was at the time married to Judge Anne-Marie Carruth and the affair was a main cause of tension between Chad and Christina.  A divorce hearing between Kyle Carruth and Judge Anne-Marie Carruth have since been held that was observed by Jennifer Read.  According to affidavit during the hearing, Kyle expressed concern over the "waiting period" (that is customary) for remarriage.  Jennifer seems to believe that Kyle and Christina intend to move in together and get married as soon as possible and she is concerned about the mental and emotional effects this will have on the children of the man he shot and killed. The video from kcbd.com can be found here and a video showing a different perspective, apparently from someone inside the home can be seen Everythinglubbock.co.
More From The Basin's Classic Rock