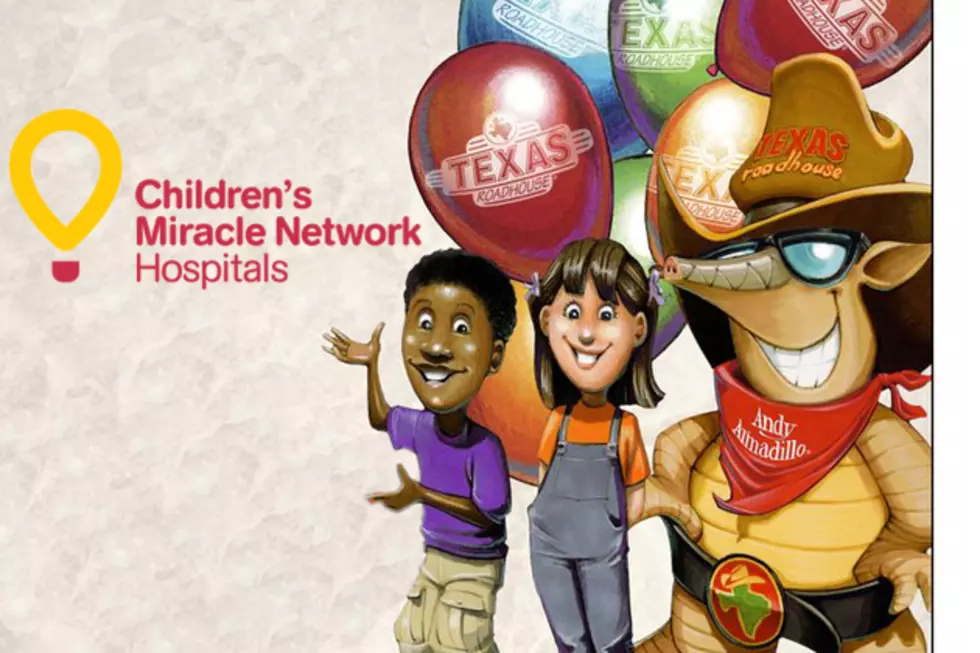 Join KBAT in Helping Children's Miracle Network While Eating Great Food
Children's Miracle Network
As you know, Children's Miracle Network is near and dear to our hearts here at KBAT and that's why we're inviting you to have some great food and help out this great cause.
On Tuesday, October 25, head out to Texas Roadhouse in Midland or Odessa with the flyer below and 10% of your meal ticket will go to CMN.
You can also buy an appetizer card for $10 that'll get you three appetizers on your next visit! Win-Win!
Remember, all the money you donate to CMN STAYS HERE in West Texas, helping local families. Definitely a great cause!