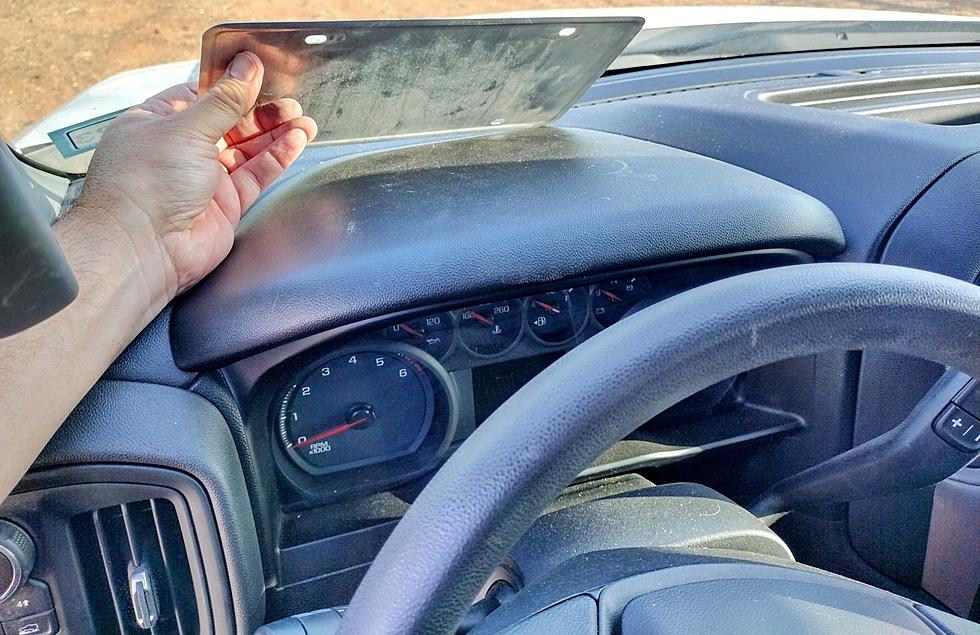 Is It Illegal In Texas To Put Your License Plate On Your Vehicle Dashboard?
Aye Aye Images
I've done it before. Didn't have the bracket on my vehicle on my front bumper for the licenses plate so, I just placed it on the dashboard where you can see from the windshield.  Was this illegal? I mean, you can clearly see the license plate right?
SO WHAT DOES THE LAW STATE?
According to this website....
In the Transportation title of the Texas Administrative Code in Section 217.27 that states a vehicle "must display two license plates, one at the exterior front and one at the exterior rear of the vehicle that are securely fastened at the exterior front and rear of the vehicle in a horizontal position of not less than 12 inches from the ground, measuring from the bottom . . ."
So....what does that mean?
YES, IT IS ILLEGAL TO DISPLAY YOUR LICENSE PLATE ON YOUR DASHBOARD!
According to this story on KHOU
"In the state of Texas, it is required that you have a license plate on the front of the vehicle and the rear of the vehicle."
Standifer says the plate must be on the front bumper, not on your dashboard.
SO IS THERE A FINE FOR HAVING IT ON YOUR DAHSBOARD ?
According to the same story, there is a $200 fine if the officer decides to give you a  ticket. So basically, if an officer doesn't see your plates on the front bumper, if gives him cause to stop you if he decides to.
DRILL THEM HOLES IN YOUR BUMPER!
Most cars have the holes ready for you to screw on your license plate, but if for some reason there are none, the advise you get some holes drilled in your bumper so you can attach the plates to your vehicle.
TWO PLATES ARE ALSO REQUIRED
And yes, 2 not 1 plates are required. Plates for the back and plates for the front.
CHECK IT OUT: 20 Things Us Texans Have To Explain To Out-Of-Town'ers
More From The Basin's Classic Rock