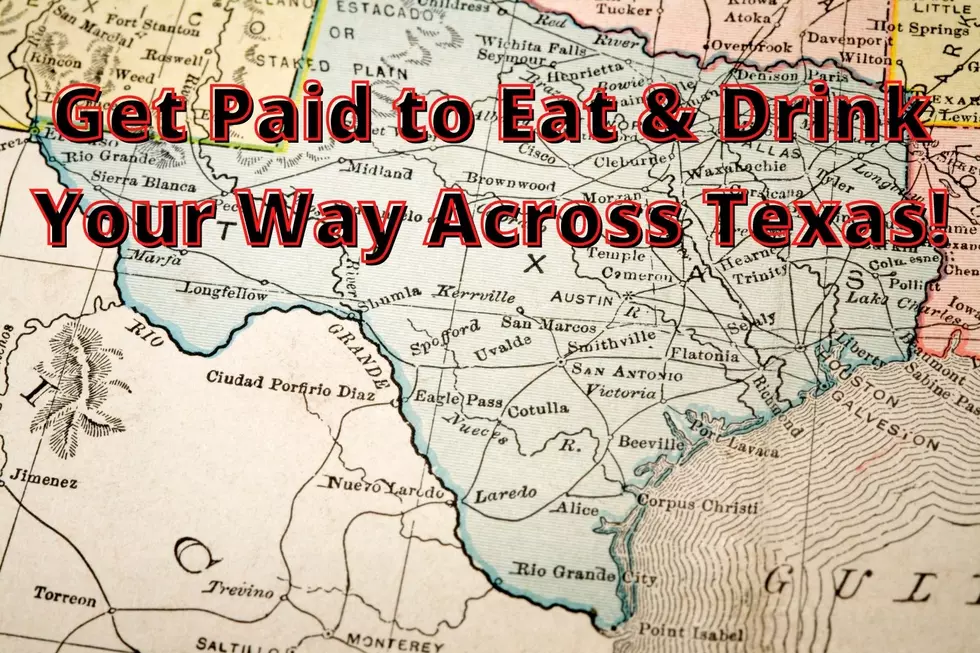 A Company Wants to Pay You Top Dollar to Wander Across Texas?
Canva
Earning a little extra scratch can be as easy as loading up and hitting the road.
Karbach Ranch Water is looking for a special someone to "wander" through Texas and document their travels. All. Expenses. Paid.
Karbach Brewing Company
Houston, Texas based Karbach Brewery, makers of Karbach Ranch Water, like beer a lot. It says so on their website. They believe that beer is for everyone and they want everybody to enjoy it while having some fun. Karbach enjoys brewing beer and thinks you'll enjoy drinking it and I couldn't agree more!
That's why they want to send somebody to "wander" around Texas and document their travels. Best part, they'll pay you $10,000 to do it.
The "Wanderer"
You'll probably need some social media skills to win this job but according to Thrillist, you'll wander around our great state of Texas and visit some of the places that makes Texas special all while eating and drinking and recording your adventure. Sounds fun right?
Getting paid to travel through Texas and eat and drink, c'mon. This could be a perfect job.
How to Apply
Keep in mind this is a contest and you'll need to register to win. Starting July 6, visit the website KarbachRanchWaterWanderer.com to sign up. You can also apply via social media. You'll need to upload a photo or video plus your name of course and tell them why you should be selected. Also, make sure to tag Karbach and use the hashtag #KarbachRanchWater. Sign-up close on July 27.
Getting paid to eat and drink your way through Texas? Hell Yeah!
Feeling Free? Clothing Optional Boat Airbnb Sets Sail in Terlingua, Texas
Feel like getting a full-body tan on a deserted island? This
stranded boat
may be the ticket you're looking for!
This Awesome Treetop Dome Airbnb in Marble Falls Is Perfect for Nature Lovers
If you always dreamed of having a summer sleepover in an awesome tree fort, here's your chance. This beautiful
Airbnb in Marble Falls
lets you live your childhood dream with all the comfy adult amenities.
More From The Basin's Classic Rock