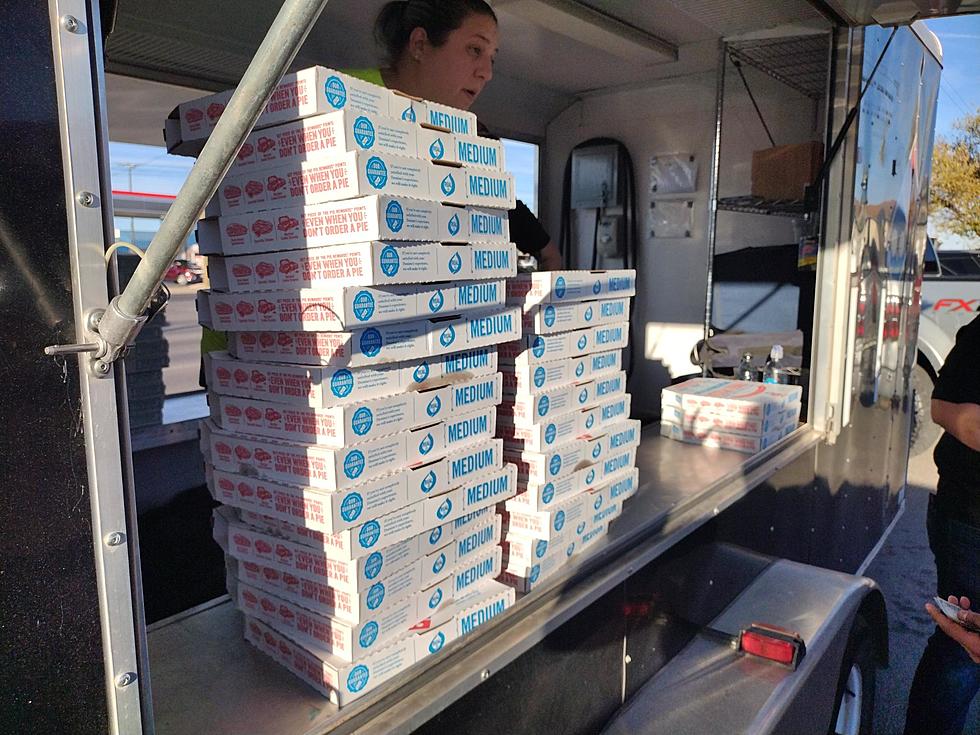 $3 Dollar Dominos Pizzas? At These 2 Locations ONLY This Tuesday in Midland Odessa!
aye aye images
Yes, it's the best pizza deal going on this week!  Yes, it's for a great cause!
TUESDAY FEB 1ST 2022!
It's happening this Tuesday, February 1st in Midland Odessa
PARTIAL PROCEEDS GO TO HELP ST. JUDE!
When you buy a $3 Dollar Dominos pizza this Tuesday, partial proceeds will go to help St. Jude Children's Research Hospital in Memphis, Tennessee.  This is a yearly event for the Dominos in Midland and Odessa. They have always been BIG supporters of the St. Jude cause and again this year, they invite you to help the cause during this event.
AT THESE 2 DOMINOS LOCATIONS ONLY
IN ODESSA AT 42ND AND DIXIE
IN MIDLAND AT ILLINOIS AND MIDKIFF
TIME OF THE $3 DOLLAR PIZZA EVENT
4PM TO 6PM
WHAT TYPE OF PIZZAS?
Cheese and Pepperoni $3 Dollar Medium Pizzas, while supplies last
IS IT CASH ONLY?
Yes, CASH ONLY at the $3 DOLLAR DOMINOS PIZZA EVENT.
IS THERE A PIZZA LIMIT DURING THE $3 DOLLAR PIZZA EVENT?
There is NO limit on PIZZAS while supplies last. You can purchase as many $3 Dollar Medium Pizzas as you want while supplies last.
St. Jude And It's Cause
According to the St. Jude Website...
More than 70 years ago, Danny Thomas was a young entertainer with a baby on the way. Work wasn't easy to come by, and his despair grew. He turned to St. Jude Thaddeus, the patron saint of hopeless causes, and vowed:

Show me my way in life, and I will build you a shrine.

That prayer marked a pivotal moment. Soon after, he began finding work, eventually becoming one of the biggest stars of radio, film and television in his day. He was on Make Room for Daddy, later known as The Danny Thomas Show. 

Danny used his fame to fulfill his vow and to change the lives of thousands of children and families. In 1962, St. Jude Children's Research Hospital opened in front of a crowd of 9,000 in Memphis, Tenn.
We hope you will join us this Tuesday, Feb 1st at either Dominos location to help the St. Jude cause. B93, Mix 97-9, and Lonestar 92 will be present to help this event.
CHECK IT OUT: 20 Things Us Texans Have To Explain To Out-Of-Town'ers
More From The Basin's Classic Rock