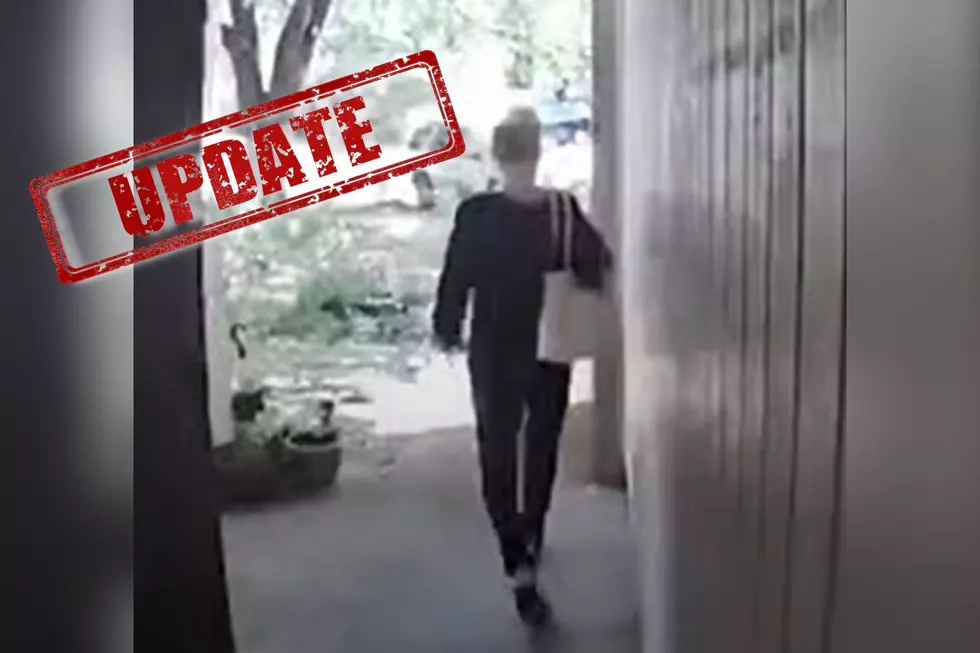 Body of Missing Texas Mother Found
RING-KENS 5/Canva
Update 7/31/22: The New York Post reports that security camera footage from a jewelry store shows Powell's car pull up to the parking spot and she never got out of the car. Security footage shows her being along in the car when she pulled up.
No official cause of death has been determined yet but the Bexar County Medical Examiner says the cause may be related to hyperthermia or overheating.
Records show that temps reached 100 degrees on July 5, the day she was last seen by the Ring doorbell camera.
Powell's mother, Claudia Mobley, is still searching for answers as to why it took two and a half weeks for a security guard to approach the vehicle. Signs say the mall is under 24/7 security while business owners say mall security guards are on duty from 10a-midnight.
The family still has lot's of unanswered questions.
UPDATE 7/26/22: The New York Post is reporting that the body of a missing San Antonio mother who was last seen on her Ring doorbell camera as she hurried out the door has been found.
Christina Lee Powell was reported missing on July 5 after calling her work to tell them she was on her way in. Powell never made it to work, prompting the search.
Powell's body was found in her car on Saturday, July 23 after a security guard noticed a "foul odor" coming from a parked car outside the Huebner Oaks Center in San Antonio.
The security guard who found her said he had noticed the car, a black 2020 Nissan Rogue, had been parked there for about a week, so he approached the car to investigate.
Police said, "He looked inside the vehicle and observed a body in the front passenger side seat and called 911."
According to the report, there was no report of trauma to the body. A medical examiner will conduct a full autopsy to determine the cause of death.
Chrissy Powell was 39 years old.
---
It's been almost two weeks since the disappearance of Chrissy Powell and the San Antonio Police Department are still looking for clues.
Powell was last seen on her Ring Doorbell Camera leaving her house to go to work.
Chrissy Powell
According to KFOR, Powell is a mother of two and works for San Antonio Attorney, Robert Wilson. According to the report, Powell had called her work and told them she was running late. She left her house around 10:30am on the morning of July 5 and never showed up for work.
Powell left her phone behind as she rushed out the door and her friends and family haven't heard from her since.
---
---
Uncharacteristic Behavior
Lauren Leal is a lifelong friend of Powell and is speaking for the family and says it's not like Powell at all to not show up for work.
---
---
San Antonio Police
San Antonio PD have very little to go on with just the Ring Doorbell video as a lead. SAPD also warns that Powell left home without her medication.
Powell's mother said her daughter had been arguing with her ex-boyfriend over the fourth of July weekend. SAPD interviewed the ex but don't believe he knows where she is.
Police Statement
FOX News reported that SAPD don't have any evidence suggesting a crime had been committed saying in a statement,
"At this time, there is no evidence to support any claims of foul play. Detectives have contacted several individuals who know Ms. Powell and all have been cooperative. Anyone who may have information on her whereabouts is asked to call our Missing Persons Unit at 210-207-7660."
SAPD is asking anyone with info to please contact the missing Persons Unit and will continue to investigate all leads.
The Most Dangerous City in Texas for 2022 May Surprise You
According to FBI statistics
, Texas had
438
violent crimes and
2,562
property crimes per 100,000 residents as of this year. For every 100,000 residents, there are
224
police officers statewide.
Crime rates are expressed as the number of incidents per 100,000 people.
5 People With Ties to Texas on FBI Missing People List
The FBI is looking for these 5 individuals with ties to the state of Texas.
More From The Basin's Classic Rock