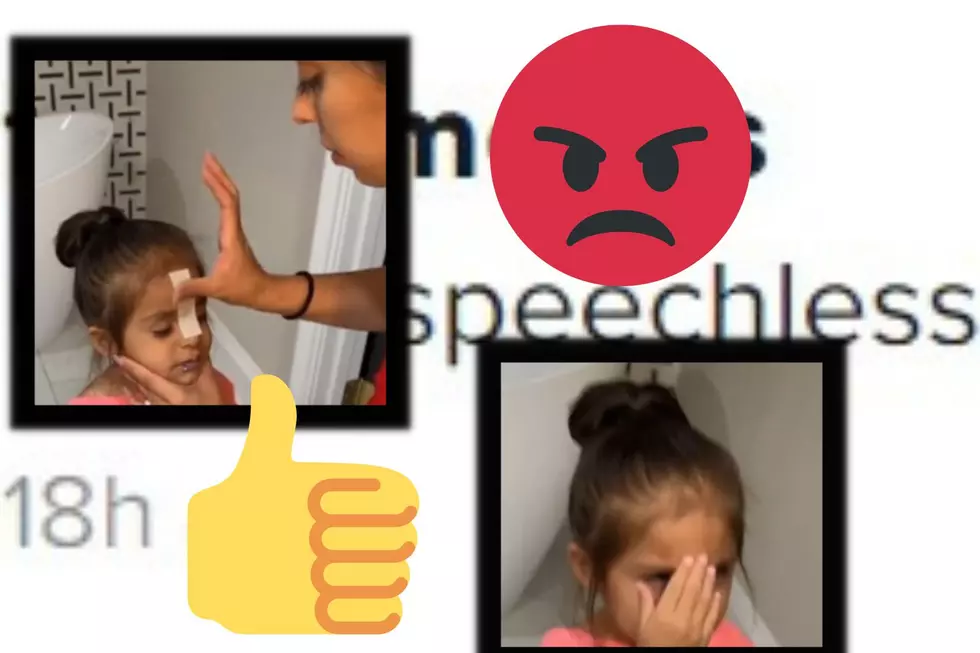 Texas Mom Defends Waxing Her 3 Year Old's Unibrow on Viral TikTok
leah-Txrealtor/TikTok/Canva
A Texas mom is defending her decision after negative comments raged when her now-viral video of waxing her 3-year-old unibrow caused quite a storm on social media.  But, she got tons of " I wish my mom had done this for me" comments too.
Offering that her "fellow Mexicans" would understand, Lea Garcia whose TikTok is Lea_TXrealtor videotaped her decision to wax her 3-year-old's eyebrows because Lea was bullied as a young girl for her singular eyebrow and wants to cut off the bullying before it starts. 
Do you agree with this?
Here are a handful of the comments. And let's be honest, WE ARE HERE for the comments when it comes to issues with parenting. Everyone always has an opinion when it comes to what you should be doing with/for your children.
But thankfully Lea took it in stride and let people know she didn't care what they were going to think right off the bat. Check out some of these comments!
Apparently, the video left this woman, fayth monks, which we're guessing is not her real name, "speechless." We wonder if she was bullied for her real name and that's why she changed it maybe.
I'm not even going to print it, but check out what Tsova's name means in English. This might be why she felt she could judge others sharply.
Let's talk for a minute about how sad it is to know that a preschool teacher, PRESCHOOL people, writes that she sees this type of bullying ALL OF THE TIME.
Way to go parents of these preschoolers. Way. To. Go.
If you can't even be brave enough to put your face to your name... just saying.
And this last comment is what the majority of the comments resonated with the viral video.
Check out the video here and let us know what you think in the comments below. 
As a mom of a little girl who got bullied for the cutest freckle at the tip of her nose,  I know Leah's decision probably wasn't easy. 
Texans Offer Their Opinions on The Incident
More From The Basin's Classic Rock