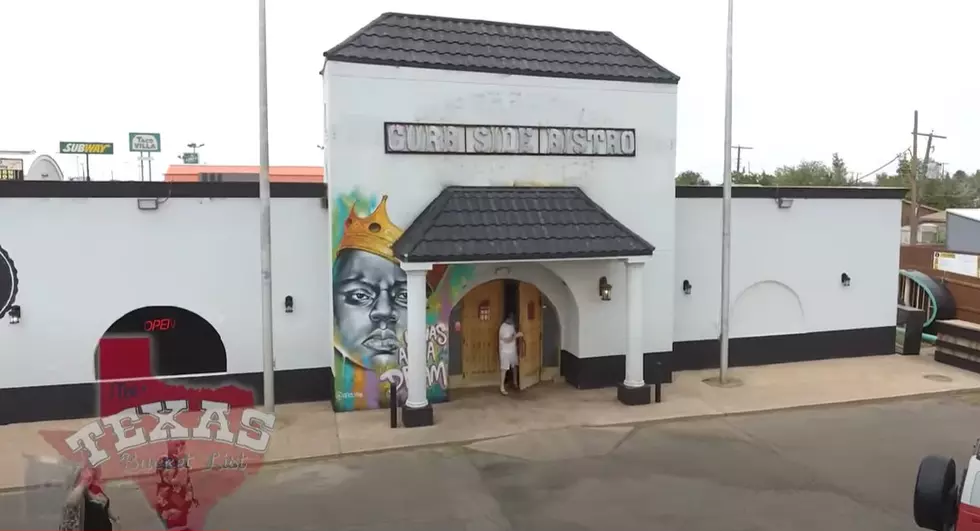 Texas Bucket List TV Show Awards #1 Spot To Odessa's Curb Side Bistro!
The Texas Bucket List Via YouTube
The TV show Texas Bucket List featured Odessa's very own Curb Side Bistro on its show back in February of this year.  And, the show just recently posted the video to their YOUTUBE CHANNEL showing them coming back to Odessa, Texas, and awarding Curb Side Bistro its #1 spot on its Bite Of The Season Spring 2022.
CHEF ALEJANDRO GETS THE #1 BITE SPOT AWARD FROM SHANE!
Texas Bucket List show host  Shane McAuliffe, awards the #1 spot on his Spring Bite show to Alejandro Barrientos from Curb Side Bistro in Odessa!
CURB SIDE BISTRO HAS BEEN AROUND SINCE 2014 HERE IN ODESSA, TEXAS
Since founded back in 2014, Alejandro and his wife Stephanie, have taken their food truck and expanded it to its current restaurant.
THE TEJANO BORACHO IS A FAVORITE AT CURB SIDE
This is the SLIDER that caught the attention of Texas Bucket List host Shane McAuliffe. And, you can totally see why! WOW!
THOSE LEGENDARY BUFFALO FRIES!
It's so obvious that Texas Bucket List host Shane McAullife loves the food at Curbside and his reaction to the Buffalo Fries at Curb Side Bistro 'BLEW HIS MIND"!
And, the finished product with both SLIDERS AND BUFFALO FRIES....well, this picture says it all!
MAKE SURE TO STOP BY AND CONGRATULATE EVERYONE AT CURB SIDE BISTRO!
Making the Permian Basin proud without a doubt. I've personally been to Curb Side and MAN those FRIES among other things are INSANE! I need to tackle a full order instead of half next time! Lol!

CHECK OUT THE VIDEO OF THE AWARD PRESENTATION TO CURB SIDE BISTRO BELOW!
25 Amazing Up Close Food Pictures
More From The Basin's Classic Rock