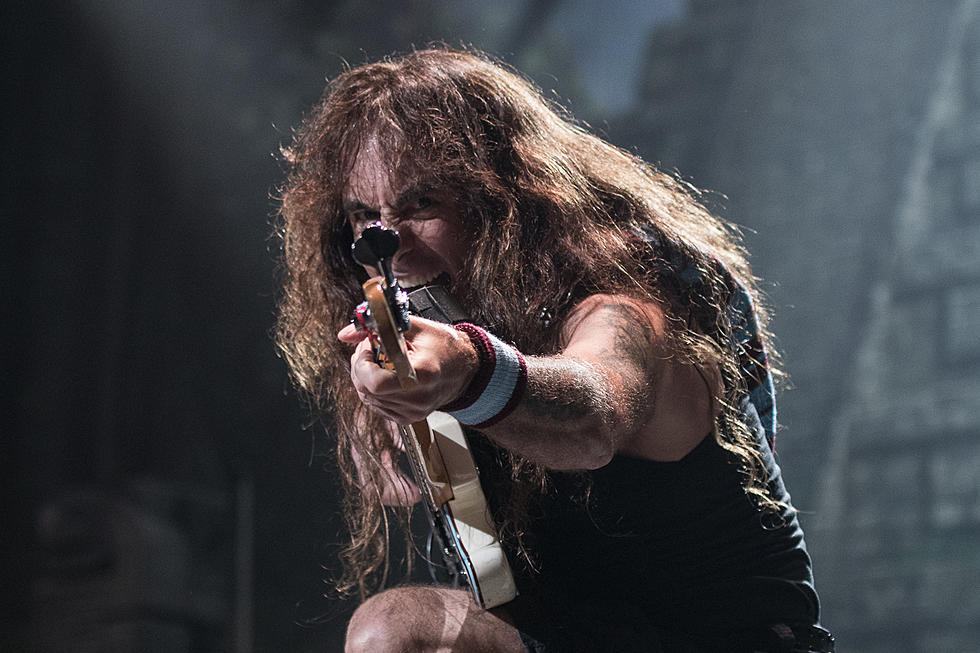 Steve Harris Is 'Pretty Damn Sure' Iron Maiden Will Make Another Album
KEVIN RC WILSON
When Iron Maiden announced The Final Frontier would be the title of their new record in 2010, it sent headbangers into a frenzy, trimming their fingernails with their teeth as they recalled an old interview where Steve Harris expressed a desire for the group to author 15 albums. One album later (2015's The Book of Souls) and a massive European leg of their already storied "Legacy of the Beast" almost completed, the bassist confirms there should be more new music still to come.
"We've got this ["Legacy of the Beast"] cycle going on. I'm pretty damn sure we will do another album, and then all well and good, we'll go out on tour to back that up," Harris told Metal Hammer in a new interview. It sounds like the next logical step with Maiden's 21st century history as evidence as they've been bouncing back and forth between touring under a new album and promoting certain periods of their back catalog.
"How long that will go on for, I don't know," Harris continued, noting this discussion isn't a new one within the Iron Maiden camp. "We've been talking about this kind of thing for the last 20 years," he said, "but as time goes on, it becomes more of a reality that one day we may not be able to tour any more — but I don't want to think about that. You've got to enjoy the moment."
The "Legacy of the Beast" tour finds Maiden digging into their rich discography, unearthing some rarities as their vivid songs come to life with a brilliant stage production rivaling and perhaps besting some of their most historic sets. Despite launching the tour at the end of May, it's already the 52nd largest grossing trek worldwide of this year. Head here to see the staggering attendance and earnings figures.
11 Unforgettable Iron Maiden Moments
Where Does Steve Harris Rank Among the Top 66 Hard Rock + Metal Bassists of All Time?
More From The Basin's Classic Rock