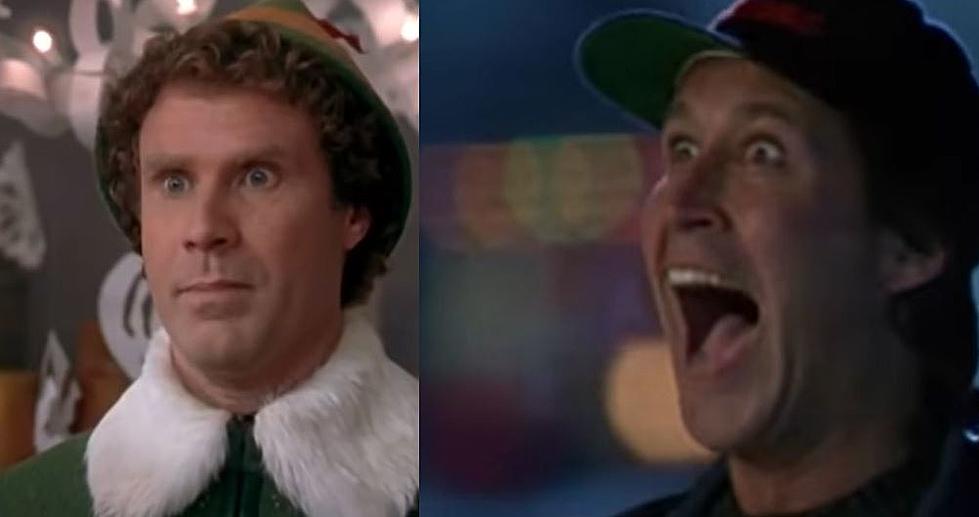 See ELF and CHRISTMAS VACATION On The Big Screen At Big Sky Drive-In Midland This Weekend!
Leonardo Caro
Two of my most favorite Christmas movies are playing this weekend at Big Sky Drive-In! They are both classics for the season and while you can catch them anytime on your TV at home, when's the last time you saw them on the BIG SCREEN. Maybe, you or your kids have never seen them on the BIG SCREEN...here's your chance! And the cool thing is that they are a DOUBLE FEATURE! 2 Movies for the price of 1!
WHAT TIME DO THE MOVIES START?
Christmas Vacation 7pm
ELF 9pm
WHAT DAYS ARE THEY SHOWING?
Friday, Dec 10th
Saturday, Dec 11th
Wednesday, Dec  15th
Thursday, Dec 16th
LOCATION OF BIG SKY DRIVE IN?
Big Sky Drive In is located at  6200 W Hwy 80, Midland, TX 79706
Via Google ...ELF
Elf - Buddy (Will Ferrell) was accidentally transported to the North Pole as a toddler and raised to adulthood among Santa's elves. Unable to shake the feeling that he doesn't fit in, the adult Buddy travels to New York, in full elf uniform, in search of his real father. As it happens, this is Walter Hobbs (James Caan), a cynical businessman. After a DNA test proves this, Walter reluctantly attempts to start a relationship with the childlike Buddy with increasingly chaotic results.
Via Google...Christmas Vacation
As the holidays approach, Clark Griswold (Chevy Chase) wants to have a perfect family Christmas, so he pesters his wife, Ellen (Beverly D'Angelo), and children, as he tries to make sure everything is in line, including the tree and house decorations. However, things go awry quickly. His hick cousin, Eddie (Randy Quaid), and his family show up unplanned and start living in their camper on the Griswold property. Even worse, Clark's employers renege on the holiday bonus he needs.
LOOK: See what Christmas was like the year you were born
More From The Basin's Classic Rock