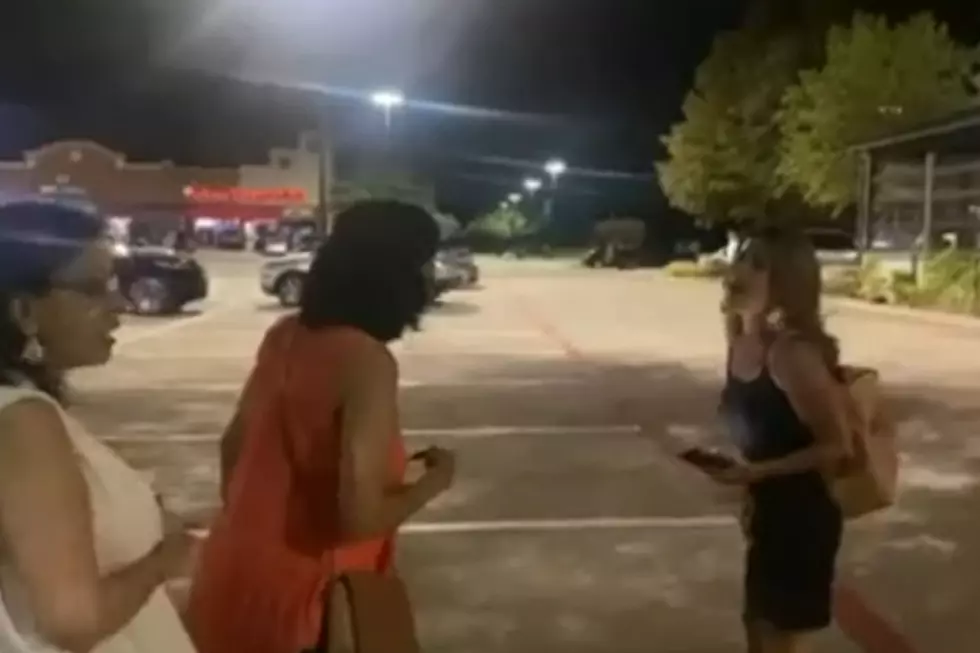 Plano, Texas Woman's Racist Attack and Assault Caught on Video
WFAA/YouTube
A Plano, Texas woman was arrested on Thursday following a racist attack on a group of Indian women in the parking lot outside Sixty Vines.
According to CBS News, the incident is being investigated as a hate crime by the Plano Police Department's Crime Against Persons Unit.
Racist Attack in Plano, Texas
Esmeralda Upton was taken into custody one day after her verbal racist attack and assault on a group of Indian women. The entire incident was filmed and shows Upton yelling racist comments to the women, telling them, "Go back to India. You curry people are ruining this country."
Here's the full video, but be warned - racist and insensitive language ahead:
---
---
A woman from the video took to social media with the footage, saying, "Dinner with friends ended with a frightening experience. As we left Sixty Vines, Plano and headed toward our cars, an angry, drunk woman came at us with hateful racial slurs and even physically attacked us."
Plano Police Department Got Involved
Upton was filmed using racial slurs, and was also seen smacking at least two of the women. She was arrested the following day by the Plano Police Department and booked into the Collin County Jail. She was charged with assault, bodily injury and terroristic threats and was being held on $10,000 bond.
The Plano Police Department's Crime Against Persons Unit says additional charges may also be coming.
No Place For This In Texas
What should have been a fun, memorable night out with friends ended up being a night filled with racial slurs and an assault for these women.
With Texas booming in recent decades, it's no wonder people from all over the world have made their home here. There's plenty of room for good, hard working people who in the Lone Star State, but there's no room for racism.
Shaq Dunks Into Dallas, Texas: Look at The Big Aristotle's New House
Shaq's new home in the Lone Star State has finally been revealed. Let's take a peek inside and bask in its glory, shall we?
Help Bell County Crime Stoppers And Police Find These Missing Persons
If you know anything about these missing people, here's how you can help bring closure to their loved ones.
More From The Basin's Classic Rock