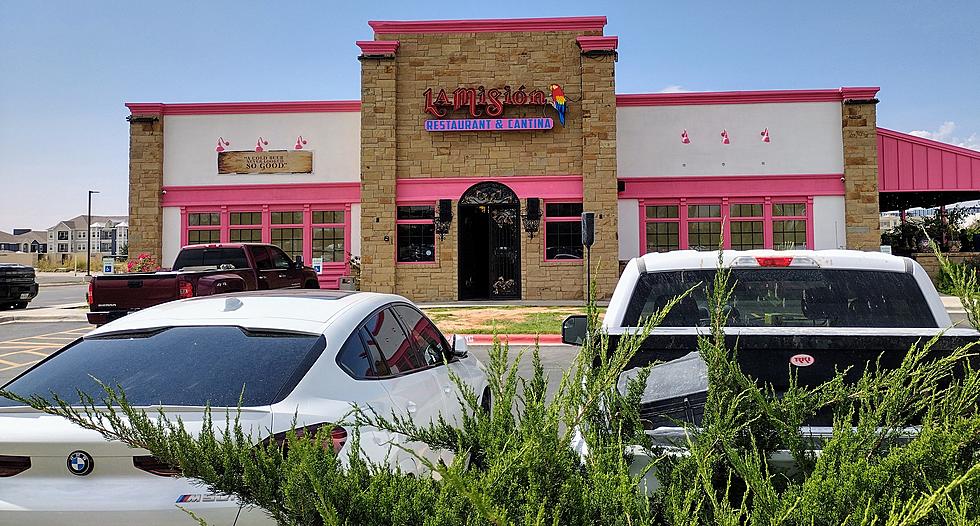 NOW OPEN – La Mision Restaurant & Cantina Has Moved To It's New Location In Midland
Aye Aye Images
Look for the PINK building!  La Mision Restaurant & Cantina has moved to it's new location In Midland and is NOW OPEN!. Formerly on Big Spring street, La Mision has a new home. And, if you LOVED their food at the old location get ready for the new one. Formerly the Tilted Kilt, you will now find La Mision near Grande Communications Stadium and the Momentum Bank Ballpark.
WHERE IS THE NEW LOCATION OF LA MISION IN MIDLAND?
1119 Tradewinds Blvd, Midland, TX 79706
WHAT ARE THE HOURS OF LA MISION AT THE NEW LOCATION?
They open at 11am and close at 9pm. They are closed on Sundays.
WHATS ON THE MENU AT LA MISION AT THE NEW LOCATON?
The menu is the same as the old location. Which is great news.
Here's a glimpse of what I saw on the menu....
They have Ensaladas, Taco Salads. Fajita Salads, On the Grill Orders like Chicken Fajitas, Beef Fajitas, Beef Fajita Tacos, Grilled Pork Tacos, Flautas, Chicken and Steak Tampiquera, Quesadilla Mexicana, Dinner plates like Cheese Enchiladas, Chile Rellenos, Smothered Burritos and Smothered Beef Burritos, Enchiladas Montadas, Carne Guisada, Huevos Rancheros, Asado, Combination plates and so much more!
I was told they will still have the BUFFET available at certain times as well like at the old location.
It is awesome when a new restaurant or new location of restaurant happens here in the Permian Basin.
Make sure to stop by and tell them CONGRATULATIONS ON THIER NEW LOCATIONI!  I'm ready for some chips and queso to start off my meal!
What Are the Signature Drinks From Every State?
More From The Basin's Classic Rock