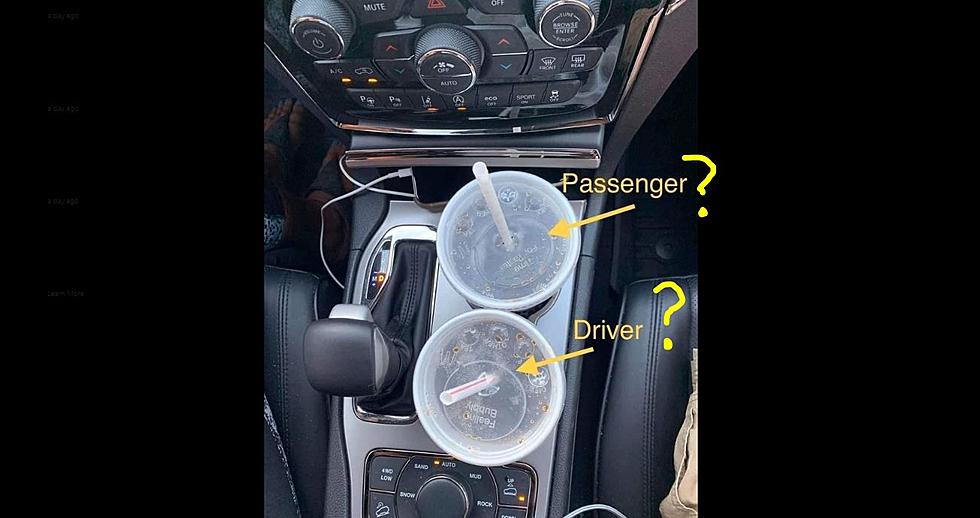 Texas Couple Debates On Who Should Get The Bottom Cupholder! Passenger or Driver?
tsm
Call it Texas hospitality! Shouldn't we give up the closest CUP HOLDER to our passenger in our vehicle? Or shouldn't we? Does it always default to the driver?   A Texas couple is debating this. What is your take on this?
• WHICH CUP HOLDER DOES THE DRIVER GET...TOP OR BOTTOM?
A couple in Texas recently had a debate on which cupholder should be the passengers! The wife, who sits in the passenger seat, said she should have the cup holder closest to her, the bottom one. . Her husband thinks the driver should get the cupholder closest to him, the bottom one, because of safety. Both felt the BOTTOM cupholder should be theirs!
• HERE IS WHAT TEXAS IS SAYING ABOUT IT!
David
It's all about who has the shorter arms. They get the close one
Rose
Driver gets top!
Daniel
The driver picks which one he wants to use. If she doesn't like it trade her for another 😂
Kandi: If im alone, the top, if I have a passenger, bottom so we each get the one closest
Michelle: Whichever one they want.. They're driving. Let them decide what's the easiest for them to grab whilst driving. For me, it would be top. Someone shorter may want the bottom.
Erik: Same way it is whenever you have sex so you are consistent.
Kriss: Driver should get bottom. Easiest accessible.
My car is left or right! It would be awkward to fight about that one
Nick: Depends on the cup and the car! A big cup would interfere w/my shifter so it would have to be in the back hole. If they're too tall they have to go in the door bottle holders.
Katie: Top, for sure!! Just like the driver controls the radio, they get the best cup holder spot.
Janet: Well I have t-rex arms so I prefer the bottom when I'm driving because it's closer to me lol
Joe: Driver gets their choice, unless you have a wife. Then wedge your drink between you leg and the console, other cup holder is for her snacks
Molly
No. Driver is closest to the dash.
Jeffery
Driver gets the one they always use...... doesn't matter which one it is......
Paula
Driver gets what ever spot they want, choice of music and temp of the cabin😁💜😉😃
Mark
Luckily , the Tahoe is side by side !!!
Jessica
Yep! Always. I don't like reaching for my drink, makes it easier if it's right by me. Less distraction while driving too!
Chad
This is the only way it should be, common sense
Jamie
Driver in the front
Lance
I have been told 😂😂
Denny
Yes. Keep it closer so there is less reach and distraction while driving.
A Look Inside DEAD MALL In Dallas Texas!