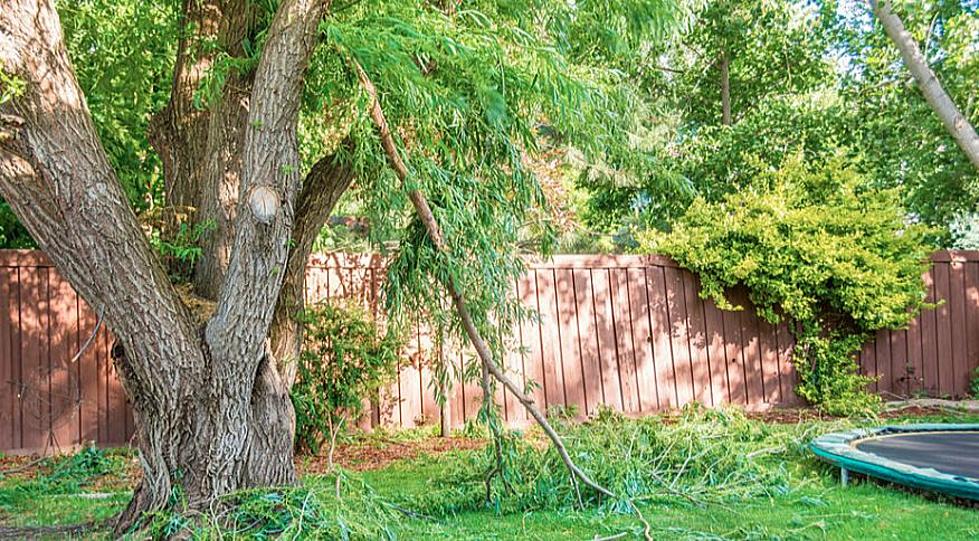 Can I Cut My Neighbors Tree Limbs That Come Over Into My Yard? What Texas Law Says!
jldeines
It's not my tree! That's probably what you are thinking when a neighbor's tree limbs hang over into your yard. And, if It gets on your nerves and the neighbor isn't doing anything about it, can you act on it? Maybe you have asked them nicely to trim their tree that hangs over into your yard and they have done nothing about it. Maybe you decide it's time to trim it yourself. Question is, is it illegal for you to TRIM your neighbor's tree if it hangs over into your yard?
• NO, IT'S NOT ILLEGAL TO CUT YOUR NEIGHBOR'S TREE LIMBS IF IT HANGS OVER THE PROPERTY LINE!  
Get the trimmer out! Because according to Texas law, YOU CAN TRIM your neighbor's tree if they hang into your yard, your property.  But, you can ONLY TRIM THE PART OF THE LIMB OR LIMBS THAT EXTEND INTO YOUR PROPERTY LINE!
According to wphk-law.com...
The neighbor does have the right to trim the overhanging tree with the following limitations.
The tree can only be trimmed to the property line.
The tree must not be trimmed to such an extent as to damage or harm the health of the tree.
There is no right to trespass upon the neighbor's property in order to trim the tree.
The cost of trimming the tree is borne by the neighbor doing the trimming.
• BE CAREFUL BECAUSE YOU MIGHT BE LIABLE IF YOUR TRIMMING OF THE TREE HURTS THE TREE! 
• ARE MY NEIGHBORS SUPPOSED TO TRIM THEIR TREES SO THEY DON'T HANG IN MY YARD? 
By law, your neighbors DONT HAVE to trim their trees if they hang into your yard. Yes, it's their tree because their TRUNK is in their yard, but they are not legally bound to trim them in they go into your property.
According to wphk-law.com...
In Texas, a person is not under an affirmative duty to trim a healthy tree when its branches extend over a neighbor's property. This is true even if the tree branches extend over the neighbor's roof or driveway where cars are parked. The law protects the owner of a healthy tree if tree limbs fall on a neighbor's property and cause injury or damage.
• IF BAD WEATHER CAUSES A NEIGHBOR'S TREE TO HIT MY HOUSE ARE THEY LIABLE FOR IT? 
If there is bad weather and a neighbor's tree damages your house, they are NOT liable for damages. According to texas.gov
If the tree was healthy before the disaster and the storm's high winds caused the tree to fall over and damage your property, you likely cannot hold your neighbor liable, as this damage qualifies as an "act of God."

 

 
There are some exceptions to any law. And, an attorney would have many sources to investigate the answer.
See The Lone Star Shaped House!