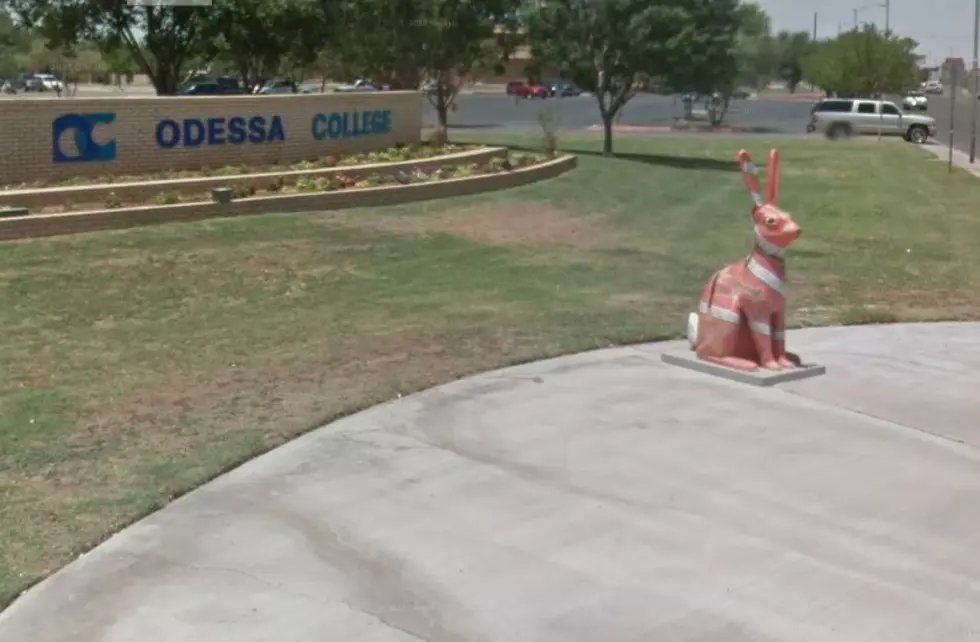 How Many Of The Odessa Jack Rabbits Have You Spotted Around Town?
Google Maps
At this point, do you even notice them? They have been a staple of Odessa, Texas since 2004. I would have thought that it would have been even longer than that. Here's a little 411 on the Odessa Jackrabbits and make sure to check out some of them below!
BEEN AROUND SINCE 2004
According to the website olympusproperty.com...
The artwork was commissioned as part of a project known as the Jamboree Jackrabbits, a plan to boost cultural tourism to the area that was launched in 2004. The Jackrabbits were painted by a variety of artists, in a free thought-form which encouraged painters to voice their impressions of Odessa on the colorful 6-foot tall monuments.
So it was a tourist movement here in Odessa to make and distribute the Jackrabbits around town back in the day.
HOW MANY JACKRABBITS ARE THERE AROUND TOWN?
Back in 2004, the number was 37. Yep, 37 jackrabbits were scattered around town all with different colors and designs. How many are out today? Some of the rabbits are in new locations and others have been moved or taken away. But, you can spot many of the original locations around town today.
WORLD'S LARGEST JACKRABBIT HERE IN ODESSA
At one point, Odessa was home to the world's largest jackrabbit located on 8th street. It stood 8ft. tall.   It was overtaken in 2017 by a rabbit statue in Ralls, Texas which stands at 14 feet tall.  Oh well, at least we've got more scattered around town!
WHAT'S YOUR FAVORITE JACKRABBIT DESIGN?
The cool thing about these rabbits is that they are all different. Different colors and designs. Have you ever had someone visiting you in Odessa from out of town, ask you about the jackrabbits?
Can You Spot The Odessa Jackrabbits Around Town?
More From The Basin's Classic Rock