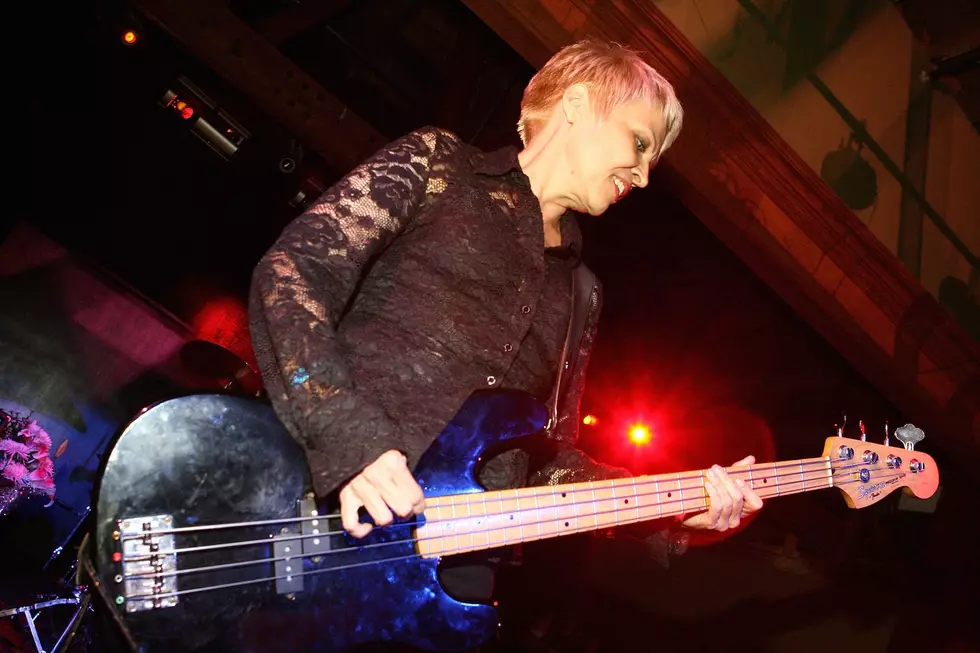 Germs Bassist Lorna Doom Dead at 61 [Update]
Trish Tokar, Getty Images
Update: The family of Lorna Doom has issued the following statement:
Teresa Ryan a/k/a Lorna Doom was always a woman of mystery. So much so, that even in her final days as she fought a tough, year-long battle with cancer, very few people even knew she was ill. She kept a very close knit social circle, and those who knew her and loved her always respected her desire for privacy.
When she finally lost her struggle with cancer at 12:50 pm yesterday, Wednesday January 16th, it came as a shock to many, as she had chosen to not burden others with what she was going through.
Los Angeles punks Germs may have only released one album in 1979, but their legacy is a lasting one. The group's original run lasted four years and came to an end when singer Darby Crash intentionally overdosed on heroin and now another original member, bassist Lorna Doom (real name Teresa Ryan), has passed.
The news was reported by drummer Don Bolles, who was a member of Germs from 1978 through their initial 1980 breakup. He simply wrote "Lorna" on Facebook yesterday (Jan. 16), as seen below, and clarified, "She left this mortal coil around 1 today."
There's been no clarification as to how she died.
Bolles and Pat Smear (Nirvana, Foo Fighters) are the last remaining original members of the influential group. A film about Germs, What We Do Is Secret, was released in 2007 in the midst of the 2005 through 2009 reunion.Actor Shane West portrayed Darby Crash in the film and fronted the band during this reunion.
They'd reunite once more in 2013, but Doom was not part of that restored lineup.
More From The Basin's Classic Rock