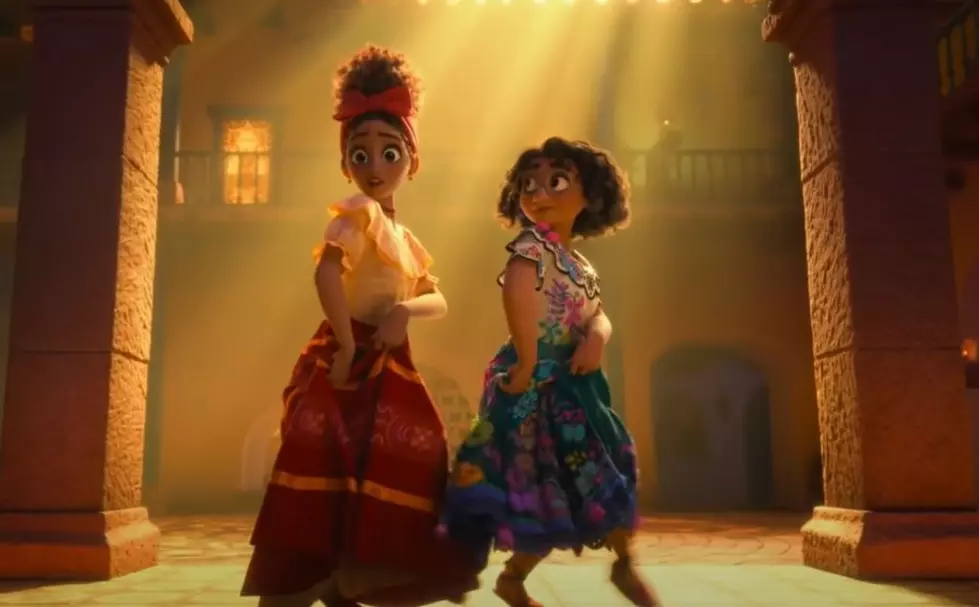 'Encanto' Sing-Along Concert Is Coming To Lubbock!
DisneyMusicVEVO Via YouTube
We don't talk about Bruno, but you know can sing about Bruno! It was just announced that the Encanto Sing-Along Concert Tour will be coming to a city near you! And, that city is Lubbock, Texas!
ENCANTO SING-ALONG CONCERT TO HIT LUBBOCK JULY 27TH
There are several Texas dates that the tour will be hitting. Lubbock is the closest  to the Permian Basin but there are other Texas stops.
Tue Jul 26 – El Paso, TX – Plaza Theatre 
Wed Jul 27 – Lubbock, TX – The Buddy Holly Hall* 
Thu Jul 28 – Houston, TX – The Cynthia Woods Mitchell Pavilion 
Fri Jul 29 – Dallas, TX – Dos Equis Pavilion
LIVE BAND WILL ACCOMPANY THE MOVIE!
There will be a live onstage band accompanying the movie as it plays in its entirety. And, yes you are encouraged to sing along! How fun is this going to be? And your kids, you know they are going to love it.
ENCANTO MANIA ROLLS ON!
Of course, the movie was a massive hit and the soundtrack was phenomenal. And, yes the song 'We Don't Talk About Bruno' was #1 for weeks on the Billboard chart becoming the biggest hit from any Disney movie, ever! The soundtrack was even nominated for an Oscar!
TICKETS GO ON SALE FRIDAY APRIL 29TH
Tickets for 'Encanto' The Sing-Along Tour go on sale Friday, April 29th.
According to Everything Lubbock Dot Com....Tickets go on sale Friday, April 29 at 10 a.m. (CT) and can be purchased at buddyhollyhall.com, livenation.com, ETIX at 1 (800) 514-3849 and at the venue box office at 1300 Mac Davis Lane, Lubbock, TX 79401, Monday through Friday from 12 p.m. to 4 p.m.
The Most Expensive Airbnb for Rent in Lubbock, Texas
This is the most expensive Airbnb for rent in Lubbock, Texas. It will run you nearly $1,000 per night for up to 16 guests. It's a 4-bedroom, 3.5 bath barn-house with an indoor pool.
More From The Basin's Classic Rock