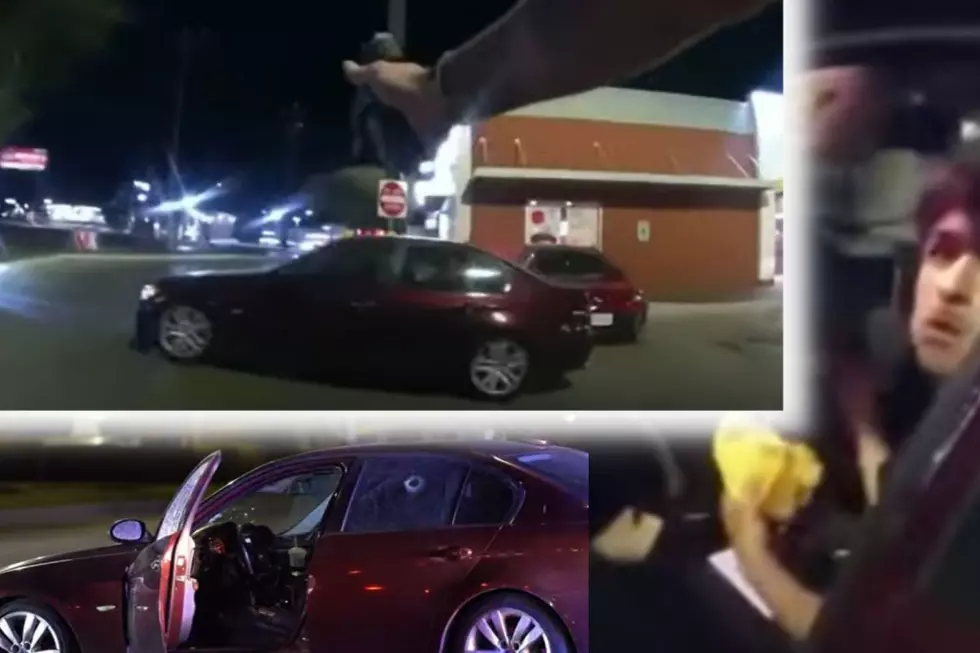 Unbelievable Video of TX Officer Violently Shooting Unarmed Teen
Kens5
Shocking body camera footage reveals why a 7-month probationary police officer in San Antonio has been fired after opening fire on a teenager Sunday.
Warning: The video is graphic and disturbing to watch.
On the body camera video, you can hear Officer Brennand, who had only been on the San Antonio police force for seven months, start calling for backup stating he believed that a vehicle he sees in a McDonald's parking lot is the "same vehicle" that evaded Brennand's arrest the day before, in an unrelated incident.
In fact, Officer Brennand had been called to the SA McDonald's for a disturbance that had nothing to do with the scene you are about to watch.
It's after Brennand calls for backup that he decides to take matters into his own hands and approaches the vehicle, opens the driver's side door, and demands that the driver, a 17-year-old boy, who was eating McDonald's with his girlfriend sitting in the passenger seat beside him, to "get out of his vehicle."
It is then that things take a horrible turn for the worse.
Within seconds, the teen chooses to put the vehicle in reverse instead of obeying the officer's orders. That's when Officer Brennand opens fire at point-blank range.
Here is the shocking video on Youtube from Kens5. 
The 17-year-old was shot four times and continues to remain in critical condition in a San Antonio hospital. It's been reported that Officer Brennand performed CPR on Cantu before emergency medical service technicians arrived.
No weapons or illegal substances were found in the 17-year-old vehicle and who the vehicle belonged to is still under investigation.
San Antonio Police Chief William McManus states that the officer completely violated the department's tactics and policies. " There is nothing that I can say that could justify what happened."
What do you think after watching the video? 
25 Scaredy Cat-Approved Halloween Movies
LOOK: 34 spooky dessert recipes for this Halloween
More From The Basin's Classic Rock