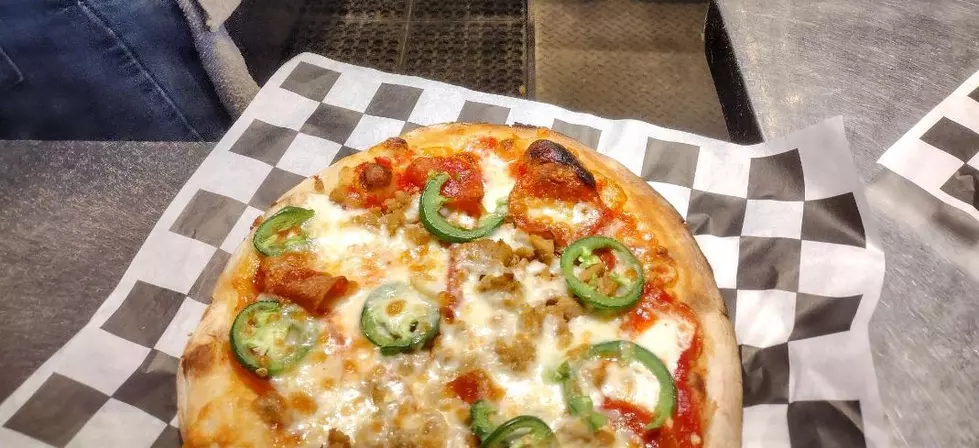 Are These The Best Brick Oven Pizzas In Midland Odessa?
LC
We all love Pizza, right?  Well, there's Pizza, then there's Brick Oven Pizza. Does a pizza made in a Brick Oven just hit different? Is the crust different than a conventional oven?  There are fans of regular Oven Baked and then there are fans of Wood Fire Brick Oven cooked pizza. I for one love both, but yes Brick Oven is awesome! The Brick Oven technique goes way back!  I have fallen in love with Wood Fire Brick Oven Pizzas. Check out these places that serve pizza cooked by Wood Fire or Brick Oven. And, if you know of some other places that do Wood Fire Brick Oven, tell us in our comments below so we can add them to the list. Are these some of the best here in Midland Odessa?
• CANE D'ORO PIZZA
Yes, one of the best. Been in the Permian Basin since 2013 and you can find Cane D'oro Pizza all around town. They are a food truck and you must find them, so worth it!
Location: FOOD TRUCK  Facebook Link: CLICK HERE
• PI SOCIAL
Location: 203 W Wall St, Midland, TX 79701 Facebook Link: CLICK HERE 
Had a friend bring some pizza from PI Social the other day and as soon as I took a bite, I knew it was Brick Oven. So good!
• CORK AND PIG TAVERN
Location-
Every time I go to Cork and Pig I always get the pizza...I wonder why? LOL Crust is awesome.
• RED OAK KITCHEN
Location: 7260 E State Hwy 191 Ste 200 Odessa, TX 79765 WEBSITE LINK 
They have a select menu and YES, some brick oven pizza is on it!
Midland's Loop 250 At Highway 191 - See How's Its Changed After 15 Years
More From The Basin's Classic Rock