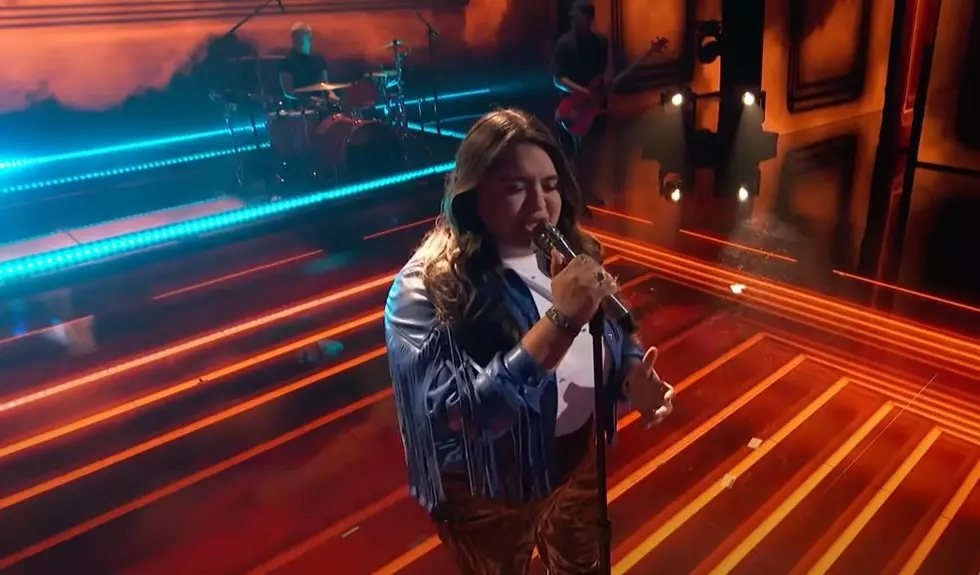 19 Year Old Texan Kristen Cruz Making Noise On America's Got Talent!
America's Got Talent Via YouTube
Kristen Cruz Is from Crowley, Texas, and has been a stand-out on this season of America's Got Talent. Kristen is from the Ft. Worth area here in Texas and at the age of 19 has already made a mark with her singing. On this season of America's Got Talent she has made it t the Semifinal 5 show and promises to have an awesome career no matter what happens on the rest of the show!
• KRISTEN STARTED ON TIK TOK
Kristen Cruz began making and mixing drinks like coffee and protein drinks and singing on social media during quarantine. She would sing while mixing some drinks and covered all types of songs and genres! Her singing became a sensation on Tik Tok with several video getting MILLIONS of views.
• A STANDOUT ON SEASON 17 OF AGT 
Back in June, as soon as Kristen started singing on her audition for the AGT judges, it took 5 seconds to know she was going to be a key player in Season 17!
 • SHE HAS COVERED ADELE! 
When asked recently on America's Got Talent, who she looks up to, she answered ADELE!
 • LOTS OF CELEBRITIES HAVE STARTED FOLLOWING HER AS WELL! 
Not surprisingly, since going on Amercia's Got Talent, a lot of celebrities have started following Kristen on Instagram as well.
• SHE HAS A GOOD CHANCE TO MAKE IT TO THE FINALS! 
All of us here in Texas and beyond wish her well and are CHEERING HER ON to the finals. But, honestly, her moment to shine has already come and we are the lucky ones to hear her sing! Go KRISTEN! and good luck and here's looking to an awesome career!
This Abandoned Texas Mall Has Been Left For Dead!
This Texas mall located in Sherman, Texas is on its last legs!
More From The Basin's Classic Rock