'Vikings' Renewed for Season 5, With Jonathan Rhys Meyers Set to Raid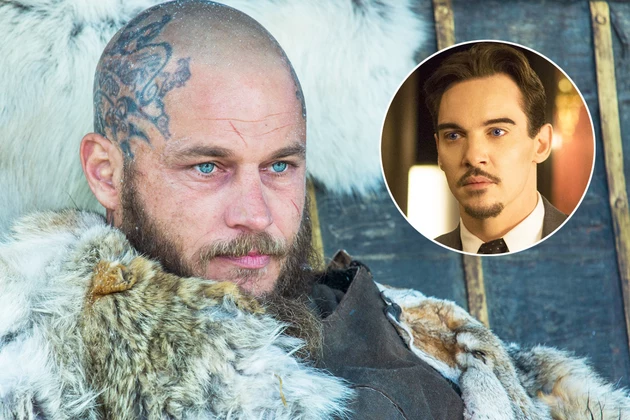 Considering History opted to expand Vikings Season 4 to an impressive 20 episodes, it's no surprise the historical drama will raid for a fifth season. This time around, Ragnar Lothbrok will have company, as Jonathan Rhys Myers joins the cast as well.
History confirmed yet another 20-episode order for Vikings Season 5, only four episodes into its mammoth 20-hour run, though without any official details of the former Tudors star's role. Says the network:
The brilliant writing and depth of historical research and authenticity brought to the screen by Michael Hirst paired with our talented cast and crew, has made this series one of the most compelling, visually stunning historical dramas on television. 'Vikings' has raided the hearts of audiences and we are thrilled that Jonathan Rhys Myers will become a bigger part of the HISTORY family after his incredible performance in our upcoming production of 'Roots'.
Season 5 will begin production this Summer for a 2017 premiere, but take a look at the latest below, and check out a new episode from Vikings Season 4 later tonight.
Subscribe to The Basin's Real Rock 99.9 K-Bat on
Subscribe to The Basin's Real Rock 99.9 K-Bat on
Check Out 100 TV Facts You May Not Know!

Source:
'Vikings' Renewed for Season 5, With Jonathan Rhys Meyers Set to Raid