'The Way, Way Back' Trailer: Steve Carell Leads Another Indie Darling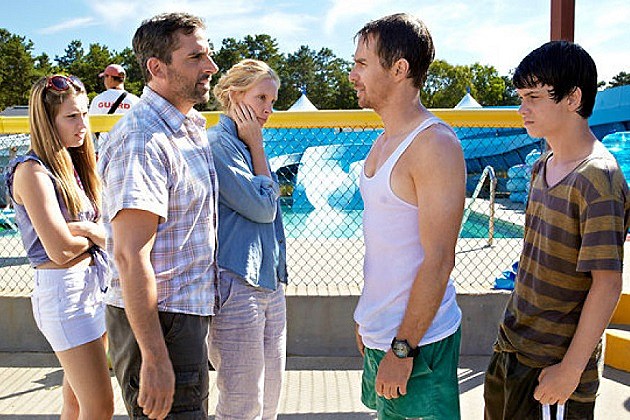 'The Way, Way Back' premiered at Sundance and will be released by Fox Searchlight later this year. That's been a winning proposition for many films, including 'Juno,' '(500) Days of Summer' and 'Little Miss Sunshine,' which this most resembled. Or maybe it comes across that way because both star Steve Carell. Now there's a trailer for the film.
The film was written and directed by Nat Faxon and 'Community's Dean Pelton/Jim Rash, who won an Oscar alongside Alexander Payne for 'The Descendants.' Though winning an Oscar is a big deal, Payne originally made some comments disparaging the duo's earlier drafts, though Payne cleaned up his act once the film entered award season. This then makes 'The Way, Way Back' something of a proving ground for Faxon and Rash, who are probably best known for their comedy skills.
'The Way, Way Back' stars Liam James as Duncan, a kid whose mom (Toni Collette) has been dating a new guy (Carell) when the family goes to the beach for the summer. There he meets a cute girl (AnnaSophia Robb), and finds work at a water park when one of the workers (Sam Rockwell) takes a liking to him. The film was well reviewed at Sundance, and hit theaters this July 5. Here's the trailer:
Subscribe to The Basin's Real Rock 99.9 K-Bat on

Source:
'The Way, Way Back' Trailer: Steve Carell Leads Another Indie Darling