'Futurama' Characters React to Cancellation Well, it's happening. Again. Comedy Central has announced that 'Futurama' is being cancelled. The network opted out of renewing the show for another season, meaning that the 13 episodes airing this summer will be the show's last. In theory. Unless it gets another revival, pops up on Netflix or maybe they just make some more movies.
Predictably, fans of the show are not happy. Here are some memes they've made to express their feelings. We think they pretty accurately represent the characters we've loved since 1999 as well.
Professor Farnsworth
Scruffy
Bender
Fry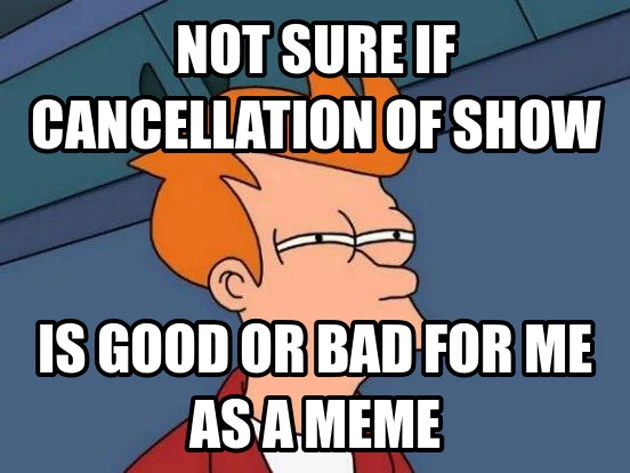 Mom Zoidberg Hypnotoad
Source:
'Futurama' Characters React to Cancellation