Rock 'n' roll is in my blood! I began my radio career as a DJ at WSOU, Seton Hall's legendary metal station. Even though I'm from the East Coast, I always wanted to find a warmer climate to call home. Fortunately for me, I wound up in Los Angeles where the beaches are beautiful and the sushi is delicious. I've worked alongside some huge rock stars like Dave Navarro and Henry Rollins, and I've interviewed a lot of my heroes.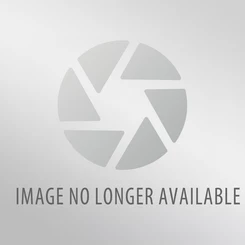 If this was Tinder, I'd just put up a picture and be done with it. But since this is a bio, here's a little about me: I'm obsessed with rock music, pizza, my dog, my pj's and a particular type of adult cinema. I love a good rock concert not just because of the kick ass music, the sense of community and the permanent damage to my hearing, but also because I get to wear clothes I would never wear in front of my dad. I'm a Cuban that moved to Miami when I was two and I definitely did not arrive via private jet…
I've always had mad passion for rock but had to pay my dues early in my career and got my start at an oldies radio station. After knocking out a couple of stations along my rock journey, I ended up at Banana 101.5 in Flint, Michigan in 2001. Now I have the ultimate gig as co-host of Loudwire Nights with Full Metal Jackie on radio stations around the country. Those that know me, know that I'm an extremely laid back person that loves to attend concerts and throw a few back
TAWNY The Rock Chick is rocking your Middays on the Basin's Real Rock! You never know what she'll say next so make sure to keep that radio tuned to 99.9 KBAT!
Follow Me
Buzz Adams knew he was destined for radio when he discovered his head looked enormous on TV, no matter how far back they moved the camera. Even when he only weighed 135 pounds, he had an Andre the Giant sized head. You'd think when he packed on 150 pounds as an adult it would make his freakish melon look more proportional. Nature is unrelenting in it's cruelness, though, so now he looks like MODOK from Hulk comics. Buzz was recently name "One of the funniest men on Stormfront
Follow Me
Fernando Cuevas, who was completely failed by the public education system, has learned most of what he knows by delivering the news on the show. Fernie has a knack for exaggerating his own stories and a deep-seeded love of Wendy Williams. He has his finger on the pulse of pop culture. Except when he misses stuff entirely.
Follow Me
Brandon "Goat" Coates comes to the Buzz Adams Morning Show by way of Portland Oregon. He's been doing this radio thing for a while after graduating with a degree in Radio Broadcasting from Mt. Hood Community College in 2003. He's worked in a few places in his home state, and spent some time in South Florida, cheering against the Miami Dolphins (he's a huge New England Patriots fan.) When not being ordered around by Buzz, you might find him anywhere there's beer, hanging out in a Comic Book store, watching many of same TV Shows Buzz adores (coincidence, not an attempt at kissing ass), or glued to his X-Box
Follow Me